28 / 28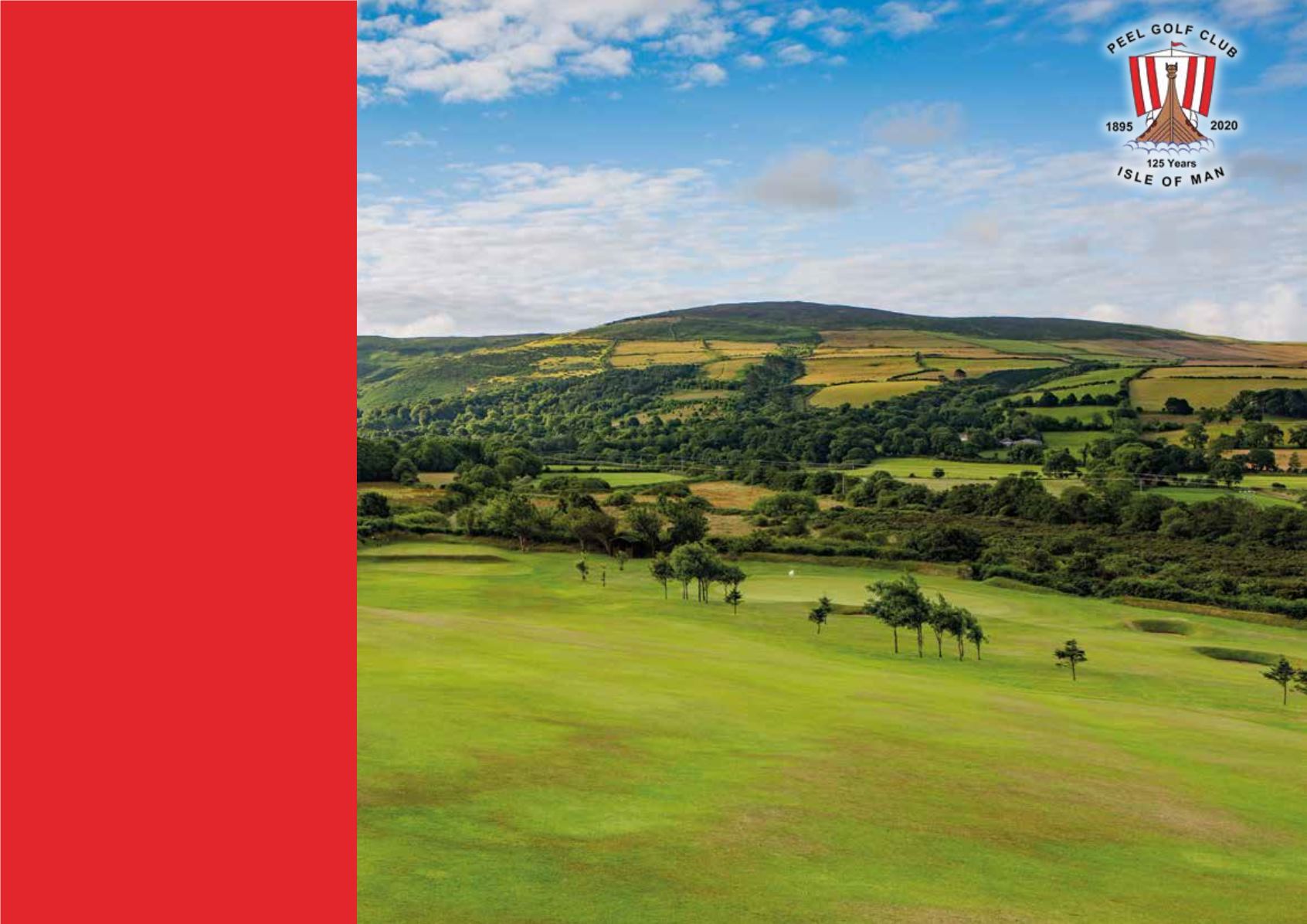 ©
Copyright Glaric Consultancy Ltd. 2016
RHEAST LANE, PEEL, ISLE OF MAN, IM5 1BG
TEL: 01624 843 456
EMAIL:
PEELGC@MANX.NET
WWW.PEELGC.COM
Peel Golf Club was founded in 1895 in the
area known as the Congary in Peel. Like the
rest of the Isle of Man in the 1890s, Peel
was a place humming with activity. The golf
links were needed to help establish Peel's
reputation as a superb holiday centre.
Throughout the course of the War Years
the officials struggled hard to keep the
club going. Immediately after the Second
World War, Frank Dalgleish recognised that
a lot of money needed to be spent on the
club. He acquired the lease of the course,
built an imposing clubhouse and helped to
develop a vibrant social membership. His
initatives can be seen as a turning point in
the club's fortunes.
In a different but equally valuable way the
efforts of Frank Sloane served the club
well. As part-time green keeper he kept the
course in fine condition by working on the
greens and fairways at 5 a.m. before going
to regular employment. Eddie Lancaster
was also the Club Secretary for some 10
years at a crucial time in the club's history.
His infectious enthusiasm and infinite
capacity for working in the club's interest
helpedmake Peel Golf Club what it is today.
As the club embarks upon its second
century, it does so with a course and
clubhouse dramatically different from that
prevailing even 40 years ago, let alone
100. Today the club and it's course are
priceless assets for Peel and indeed the
Island as a whole. The acquisition of the
land guarantees golf here for many years
to come. No doubt fresh challenges and
anxieties will arise in future years, however
the spirit of Peel Golf Club and it's members
will keep it moving forward.
OUR HISTORY