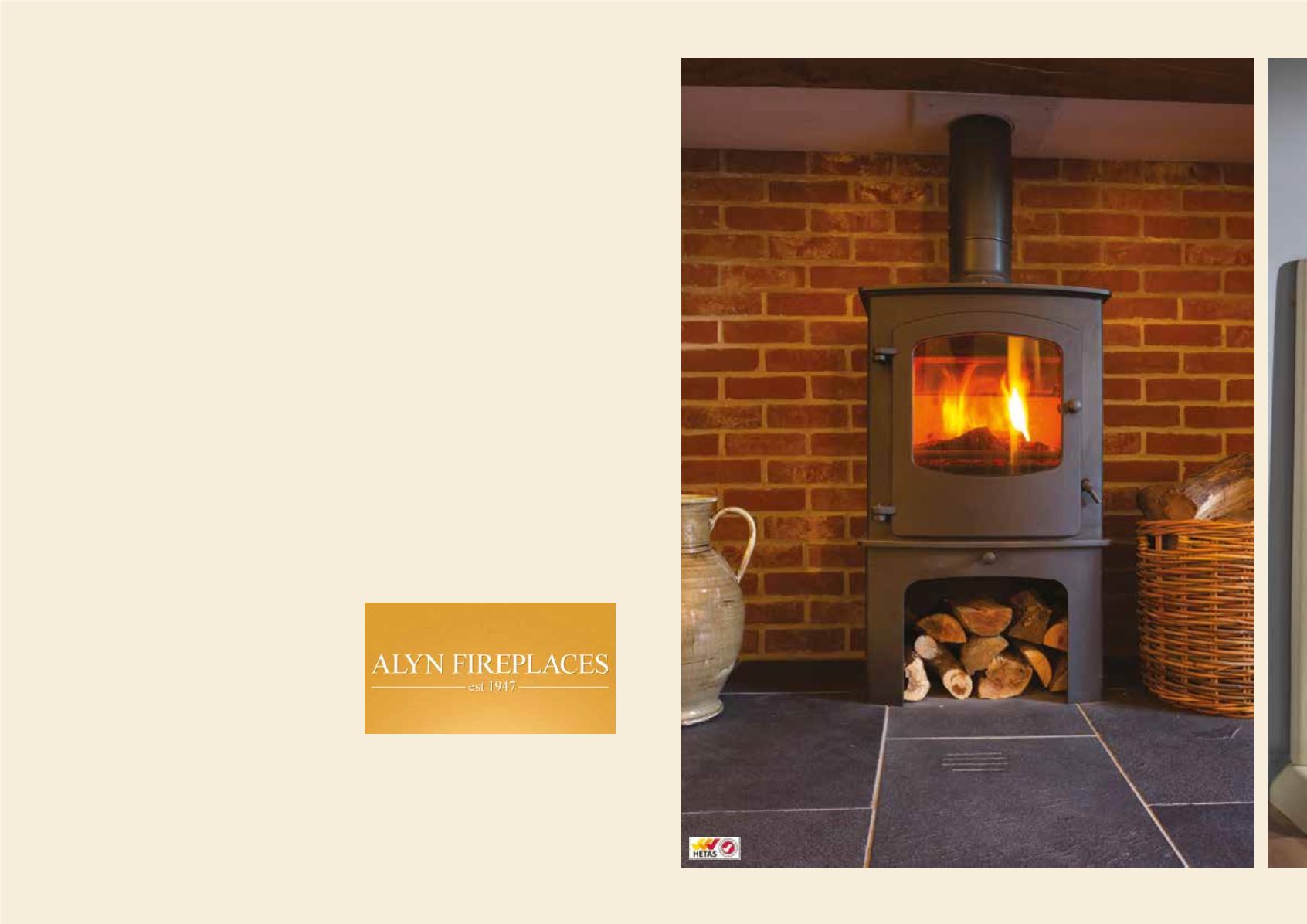 ©
Copyright Glaric Consultancy Ltd. 2015
A WARM WELCOME AWAITS
AT ALYN FIREPLACES
Fire and warmth have been a preoccupation of
both man and woman since the time it was first
discovered thousands of years ago and it still
remains one of the most hypnotic images known
to mankind.
This preoccupation is still as much a part of our
life today as it was all that time ago, which is why
Alyn Fireplaces
have dedicated their business
to the supply and installation of top quality
fireplaces.
With over 65 years experience and two
showrooms, Alyn Fireplaces boasts one of the
largest ranges of fireplaces manufactured from
various materials. Using a combination of state
of the art computer controlled CNC machinery
together with hand finishing skills, enables Alyn
Fireplaces to produce one of the finest ranges of
fireplaces available today.
They appreciate there can be little doubt that the
focal point of our living room, dining room or
even bedroom is the fireplace, especially during
those long winter evenings. The warmth which
emanates from the fire affords an atmosphere
which is both welcoming and relaxing whilst the
flames offer us an invitation to stay awhile.
The range of fireplaces on offer is impressive to
say the least and caters for all tastes, whether
you are looking for antique reproduction style,
modern style or perhaps something unique. You
will also find live displays of fires, stoves and
fireplaces.
Finding the right fireplace is obviously important,
however, you must also select the correct surround
to host it and here again Alyn Fireplaces are able
to help. They have a wide range of surrounds to
suit the most discerning of tastes.
Customer satisfaction is important to Alyn
Fireplaces where you will find all the staff ready,
willing and more than able to help you find the
fireplace you are looking for. If price is important
to you and you have a budget in mind, then you
are sure to find a package to suit your pocket.
They are a registered HETAS approved retailer,
with their staff being HETAS trained, ensuring
that you and your family will benefit from a safely
fitted and maintained heating appliance.
In short, Alyn Fireplaces are dedicated to
customer satisfaction as well as offering probably
the best range of fireplaces and surrounds in the
area. For anyone who is looking for a distinctive
focal point for their room, they are definitely
worth a visit.
Cefyn-y-Bedd, Wrexham,
LL12 9UL
Tel/Fax: 01978 760 366
Mobile: 07960 249 880
Email:
sales@alynfires.co.uk
www.alynfires.co.uk