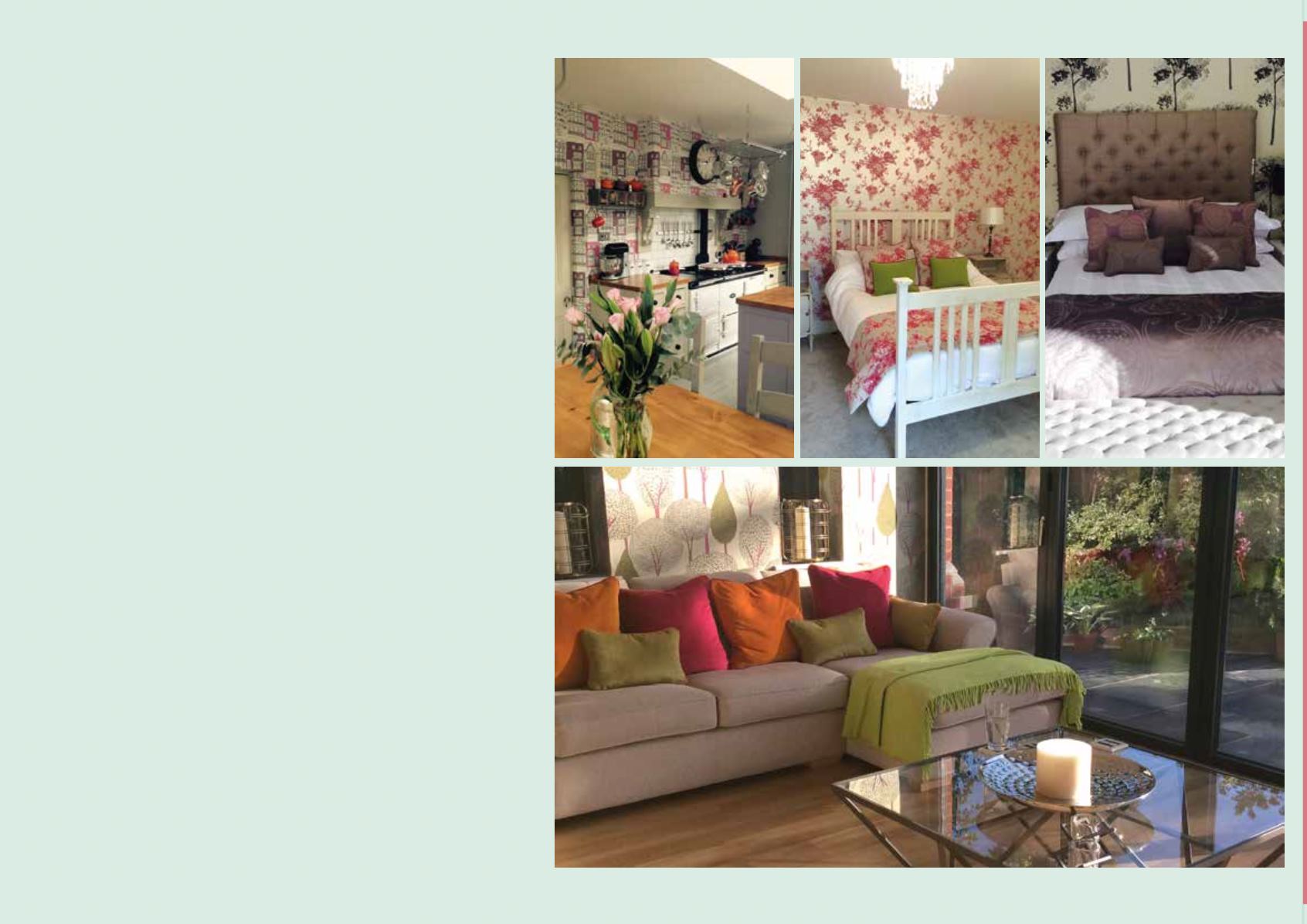 ©
Copyright Glaric Consultancy Ltd. 2015
Do you need to improve the look of your property for sale or have you just moved
in? Do you need to work on the whole house, transform a room or just add those
special finishing touches?
Maybe now is the time to enlist the help of an interior designer, whose skills and
experience will make all the difference.
Serendipity
offer a service that is both
personal and unique where relationships with clients are a top priority.
Whether buying or selling, they work closely with each client and will blend
favourite styles and colours to achieve the right balance of proportion and style.
This can make the difference between producing a professional rather than
amateur look and ultimately saves time, money and expensive mistakes.
Serendipity will fully project manage any work and will liaise closely with yourself
at every stage of the process.
Sarah understands that interior design is not just about choosing the correct fabrics.
Serendipity offers the ultimate in beautifully painted furniture and is a stockist of
Grace Mary chalk paint. Using traditional skills and expertise Sarah offers an
extensive service painting new or refurbishing existing pieces of furniture. The
importance of detail and quality are paramount.
They offer a refined and unbiased service that not only provides guidance and
enhances your choice, but also allows the opportunity for you, the client, to
explore an innovative array of ideas, open new doors and turn dream interiors
into a reality that works for you.
Prior planning and preparation is the key to success and Serendipity will take
charge from the planning stage through to completion.
They see any project as a partnership between themselves and you. Your ideas
and dreams will always be incorporated into any design they propose.
Make your dreams come true - visit Serendipity today.
Int e r i or Des i gn wh i ch puts
you f i rst