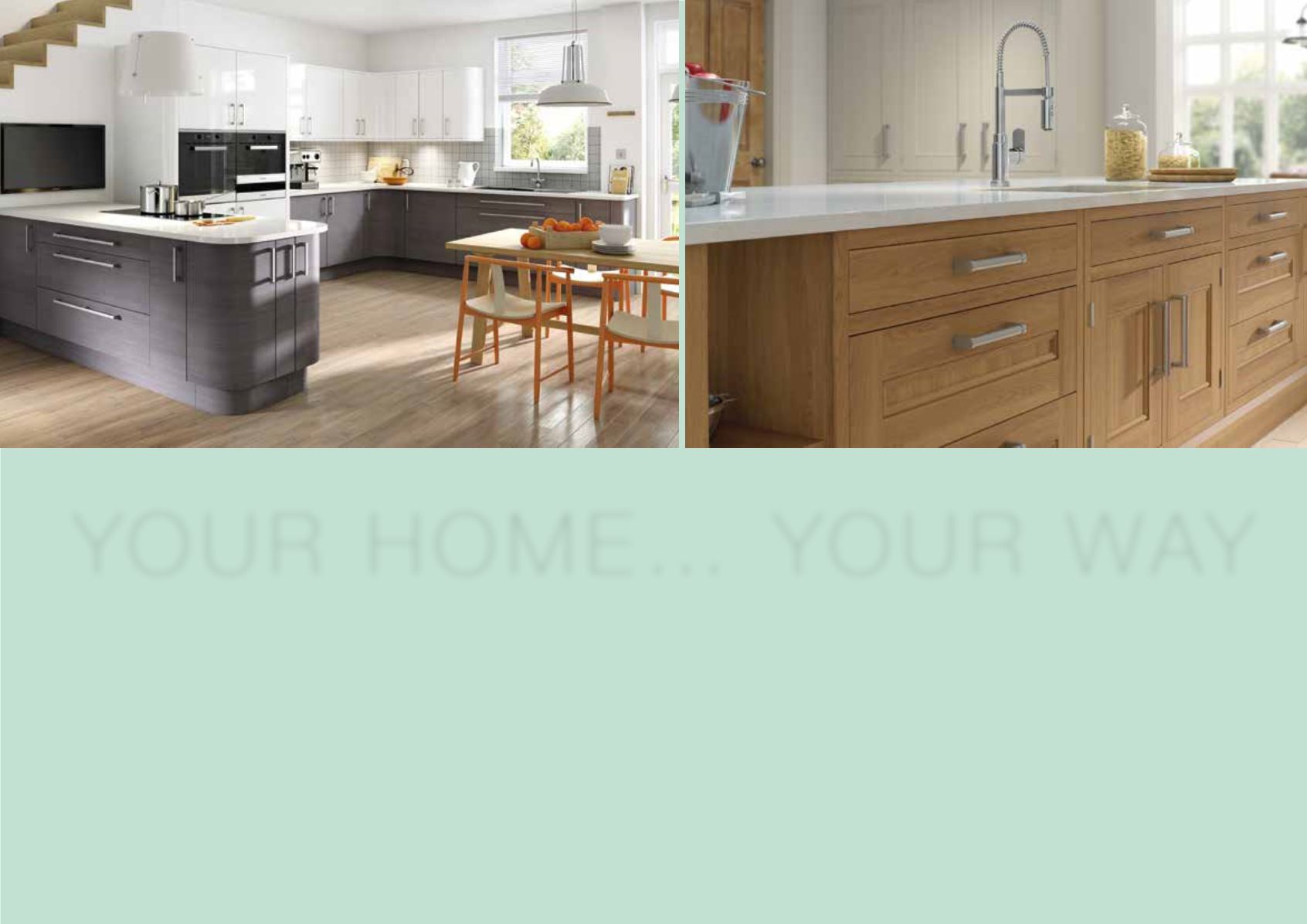 ©
Copyright Glaric Consultancy Ltd. 2016
Making changes to your new home, or updating your present
property is a fact of life and it is normally the kitchen which
demands your attention.
For many people it is the most important room in the house
where the family spend a great deal of time. It is an area which
can be used for entertaining, relaxing or working.
If you are looking for something different, unique even, then
look no further than
Louisa Graham Kitchens
. They are an
independent bespoke kitchen specialist based in the small town
of Caterham, Surrey.
Louisa Graham Kitchens can offer a variety of services in
kitchens. Whether you are looking to add to your existing kitchen
or fancy a change, update or supply only, through to a complete
refurbishment and full installation.
Their installation service can include removal and disposal of
your existing kitchen, electrical, plumbing, gas, tiling, flooring, to
plastering and decorating and ultimately your brand new kitchen
will be tailor made with attention to even the smallest of detail to
meet each individual exact requirements.
Their kitchens our divided into 3 sections, vinyl, traditional
timbers and painted. The majority of which can be made in
special sizes and colours, without a huge bespoke cost.
Louisa Graham Kitchens can also offer all curved features and
angled doors to most ranges. Their vinyl range is made up of
over 30 styles and 50 colours from matt finishes to wood grains
and gloss.
They believe in teamwork with the most important player being
you. Your ideas and tastes give them the inspiration to create a
unique area which is built to the highest standards of design and
workmanship, specifically for you.
YOUR HOME… YOUR WAY