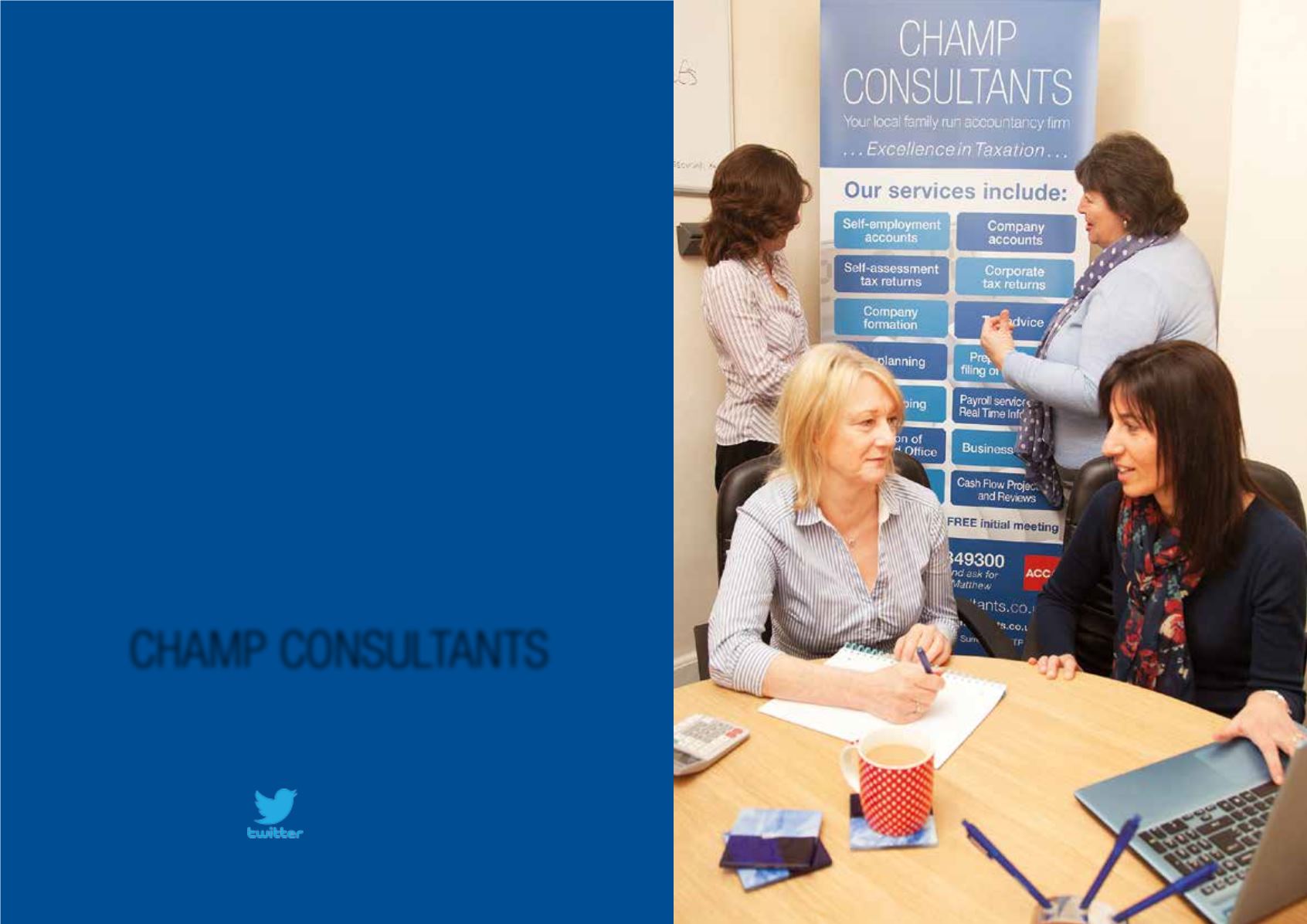 ©
Copyright Glaric Consultancy Ltd. 2016
SPECIAL I STS IN BUS INESS
ADVICE AND TAXAT ION
Champ Consultants is an independent firm of highly experienced qualified accountants and tax advisers
based in Caterham providing a fully comprehensive range of accountancy and tax services. As your
business continues to grow and develop, they are there to support you and allow you to concentrate on
other business issues.
They pride themselves on their proactive business planning and advisory services which go far beyond
traditional accountancy and compliance work. They provide simple but creative answers to all sorts of
tax problems that affect individuals and their businesses.
Most importantly their proposals are practical. They offer a full range of accountancy services which can
be taken in any shape or size including statutory accounts, personal tax returns, payroll, bookkeeping,
company formations and registered offices. Unlike other accountancy firms their services do not stop
there.
They are chartered tax advisers too and are able to handle more complex tax issues such as tax
investigations, corporate exit strategies, retirements and tax planning. Champ Consultants recognise
that clients take comfort in knowing that they can easily reach senior people in their firm who are able to
understand your needs and objectives.
34 Westway, Caterham, Surrey, CR3 5TP
Tel: 01883 349 300
Email:
info@champconsultants.co.uk
www.champconsultants.co.uk
@chantalchamp
CHAMP CONSULTANTS