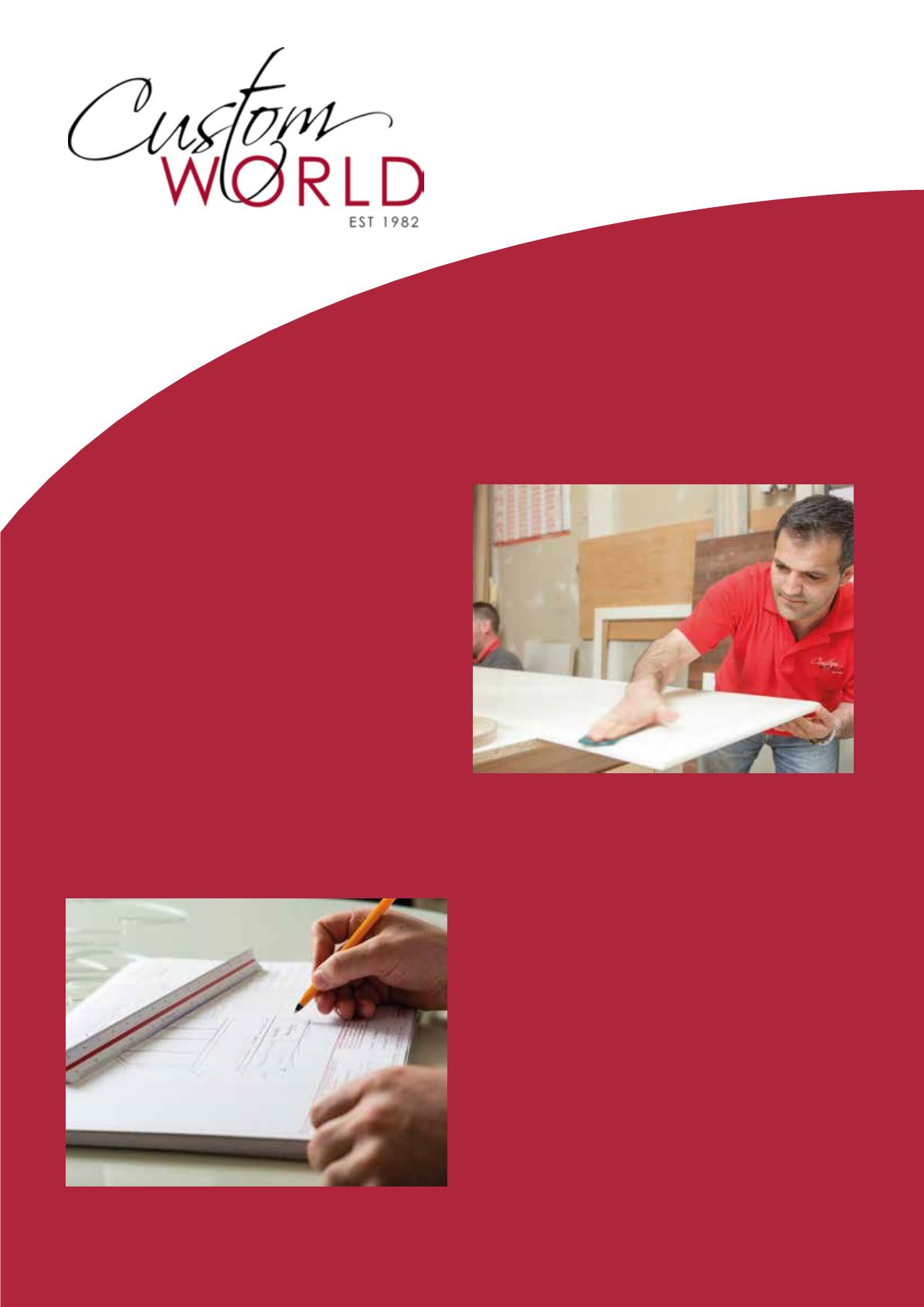 Once you have moved into your new home you will want
to make it individual to your own needs and will probably
consider that you need fitted bedroom furniture.
Custom World is a local company, manufacturing and fitting
furniture since 1982. Every piece of furniture is handcrafted
in their workshop situated behind the Ferndown showroom.
Custom World is the largest fitted bedroom furniture
manufacturer and service provider in Dorset and Hampshire.
They are dedicated to providing a professional and personal
service to their past, present and future customers in the
design and creation of their bespoke fitted furniture.
Almost 50% of customers last year were existing clients or
recommendations – a great sign that when you choose
CustomWorld, you are not only buying into a local independent
business, but one who will also go above and beyond to meet
your furniture needs and desires.
Take Brian for example, from their design team,
"The best part
of my job is being able to exceed expectations. To look at a
space and create a storage solution that they couldn't ever
have imagined."
Brian commented,
"...It's about creating
solutions, beyond the colours and materials."
Suzanne (Director) is proud to belong to a company who
genuinely cares,
"...I love that we don't offer a hard sell.
We're here to listen to the needs of our customers and
figure out the best possible solution for them."
In these days of mass production where furniture companies
dominate the market, it is nice to find someone who will take
the time to consult with you and come up with the perfect
solution for your situation.
Why not contact them at their showroom and arrange for a
designer to come and visit your home, or even visit them
in Ferndown and see the quality products first-hand whilst
enjoying a cup of tea or coffee!