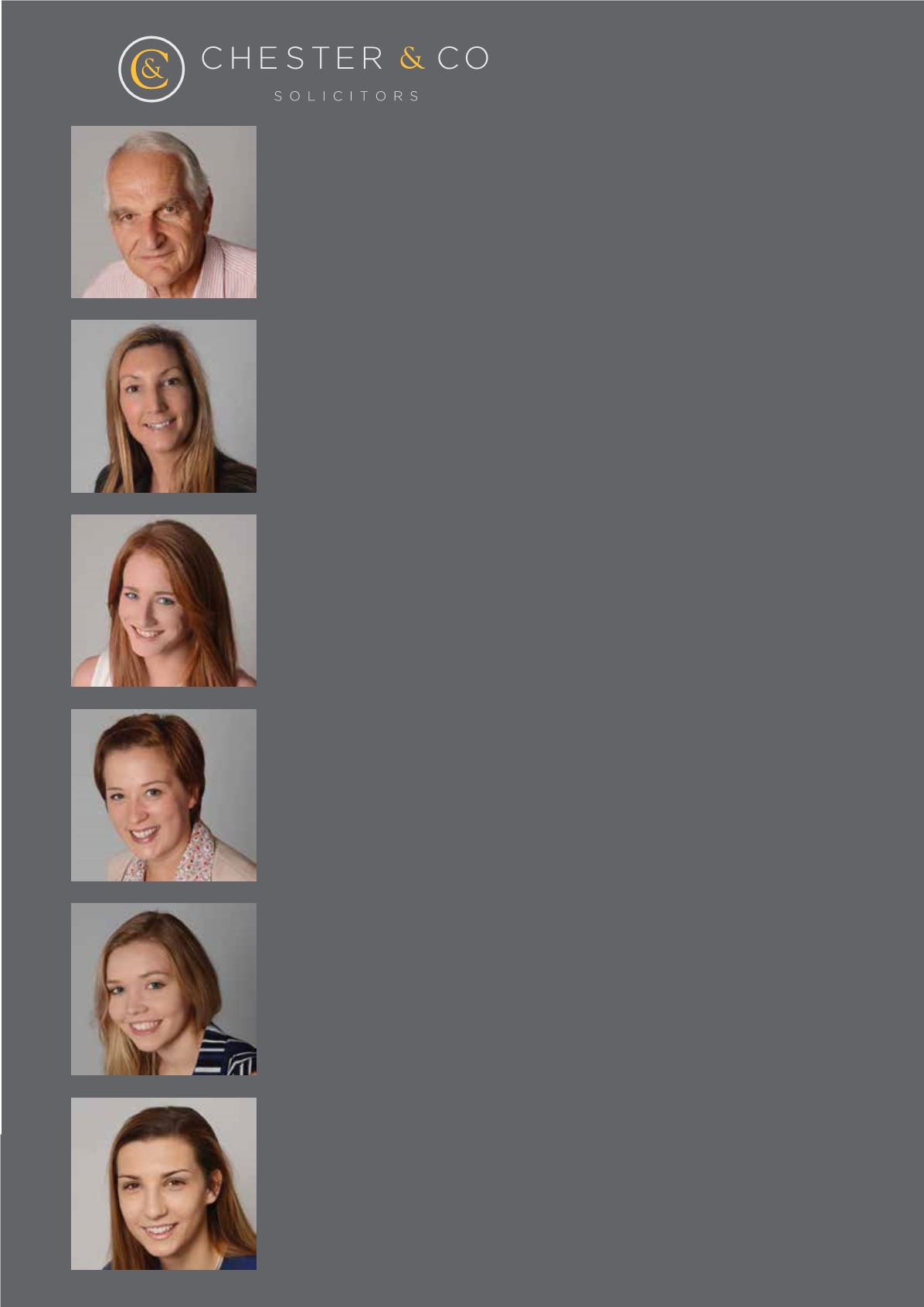 JOHN CHESTER - PARTNER
John Chester founded Chester and Co in 2000 having been a Partner for several years at
D'Angibaus in property and private clients. His steadiness and desire to help clients sets him
apart, with his clients values and his straight talking no nonsense approach to matters. Having
qualified in 1980 and having enjoyed a varied and international career, John now deals with
wills and probate matters and is always on hand with wise words of advice when needed in
property matters.
LUCY LAVERACK - PARTNER
Lucy was Called to the Bar in 2007 and spent two years working as an Advocate in Civil
Litigation across the Western Circuit. Through taking the QLTT, Lucy transferred across to join
the roll as a solicitor and joined Chester & Co in 2012.
Becoming a Partner in 2015, Lucy specialises in property law. She has enjoyed moving the
practice forward to new offices and developing a first class property team that is fast gaining
a reputation for efficiency and service.
HOLLY WAKENSHAW - PARALEGAL
Holly has been a Paralegal at Chester & Co Solicitors since 2014 and is studying through
CILEX to become a qualified Conveyancing Legal Executive.
Holly brings experience from a busy Northampton firm where she found her passion for
conveyancing before moving to Bournemouth to pursue a new adventure with Chester & Co.
KARA ORAN - PARALEGAL
Kara studied Law at Reading University graduating in 2013. After taking some time out to
raise her two children Kara returned to work in 2015. Having joined Chester and Co recently,
from a highly regarded local law firm, she has already developed excellent experience in both
leasehold and freehold matters. Kara is now studying towards her CILEX qualification and is
due to complete her studies next year. In her spare time Kara enjoys spending time with her
children and socialising with friends
LAUREN KERR - LEGAL SECRETARY
Lauren is currently studying LLB Law at Bournemouth University and is in her placement year
having moved to Bournemouth from her hometown in Kent.
With hopes of branching out of Europe after finishing her degree, Lauren can eat as much as
she wants, and does not seem to put any weight on!
SOPHIE LAVERACK - LEGAL ASSISTANT
Sophie works part time as a legal assistant and juggles her career with her devotion to raising
a beautiful baby boy.
Always calm and serene, Sophie is a welcomed member to the busy legal team.
MEET THE TEAM. . .