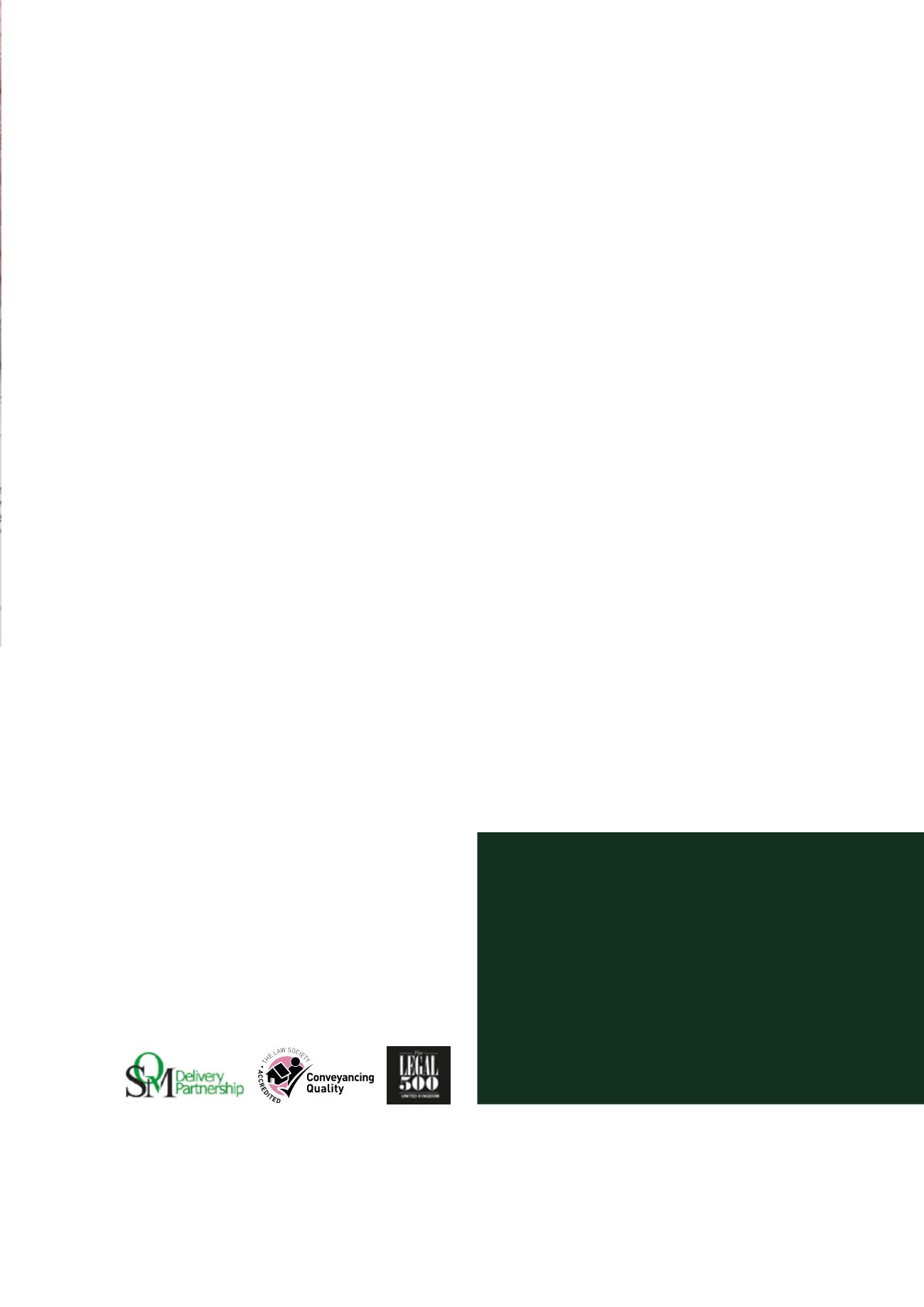 9
Guide to moving home
©
Copyright Glaric Consultancy Ltd. 2016
Neil Foley & Co Solicitors – Putting you first
Straight talking, pure and simple is precisely what you will get from
Neil Foley & Co Solicitors
.
They communicate openly, regularly and most important of all,
in a straight forward manner. Complicated legal language that
bamboozles and confuses is not for them.
In 2014, Neil Foley & Co Solicitors merged with RM Brett & Co
to combine two small, family run firms who take great pride in
providing quality advice in a friendly approachable manner.
They specialise in a wide range of legal areas and pride themselves
on possessing the relevant expertise to assist you with your legal
problem.
You can be assured that you are not dealing with a faceless law firm.
You will meet your legal adviser and know your point of contact
throughout your involvement with them.
They deal with each case individually and will treat you as an
important person. They appreciate the difficulties you may be faced
with and will treat your case with sensitivity, confidentiality and
above all, respect.
The practice has built an outstanding reputation for helping people
from all walks of life. They have been recognised by the Legal
500, having received accreditation in the form of SQM Delivery
Partnership for premium legal services within their region.
Their services include:
∙
Wills
∙
Probate and Estate Administration
∙
Elderly Client Services
∙
Conveyancing
∙
Criminal Defence and much more
They have offices located in Cardiff and Treforest which provide an
excellent base to serve the communities throughout Rhondda, Cynon
Taff, Mid Glamorgan, Cardiff and beyond.
You can be entirely confident with the advice you receive from Neil
Foley & Co Solicitors. They have specialists trained and experienced
in almost every aspect of the law.
It means they have expertise in a large number of areas, and can
help you whatever your issue or concern.
For a complete overview of all the disciplines available from the
practice, please visit their web site
www.neilfoleyandco.co.uk
At the end of the day it is all about trust and with Neil Foley & Co
Solicitors, you will find a straight-talking approach and the highest
standards of legal service and legal expertise.
Cardiff Office:
Tel: 029 2023 0440
Fax: 029 2023 0442
Email:
matthew@neilfoleyandco.co.uk
Pontypridd Office:
Tel: 01443 406 085
Fax: 01443 406 092
Email:
matthew@neilfoleyandco.co.uk
www.neilfoleyandco.co.uk
NEIL FOLEY & Co