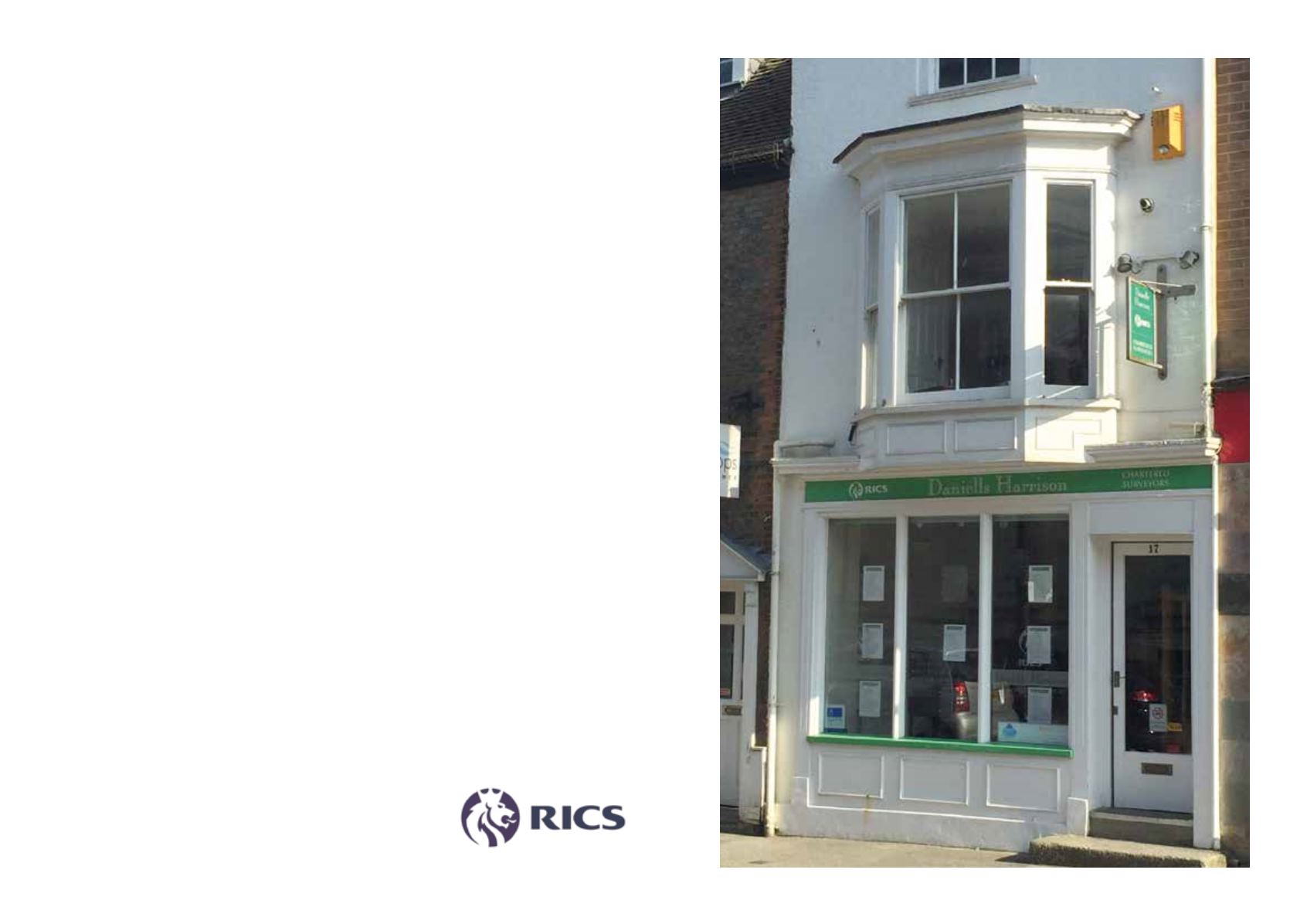 ©
Copyright Glaric Consultancy Ltd. 2016
SUCH A SMALL PRICE TO
PAY FOR PEACE OF MIND
Daniells Harrison Chartered Surveyors
is
a highly regarded and experienced firm of
Chartered Surveyors. The company was
established in 1992 with the aim of providing
a comprehensive service to clients on all
property related matters.
The business celebrated its 21st birthday
in April 2013 and the partnership became
Daniells Harrison Surveyors LLP, although it
still continues to trade under the name Daniells
Harrison Chartered Surveyors.
If you need a mortgage for your purchase,
your lender is likely to require a valuation of
the property regardless of its age, condition
or value. Whilst this valuation safeguards the
interests of the lender, it does little to protect
the purchaser and may not show if a property
has hidden defects which can undermine its
value and cause untold problems in the future.
You should obtain a survey to provide you with
enough information about the property.
If you are a "cash buyer" that does not need a
mortgage it is equally important to arrange for
a survey to protect your interests.
All prospective home purchasers should obtain
a detailed survey report such as a Homebuyer
Survey and Valuation or the more in-depth
Building Survey. These surveys are aimed at
identifying defects which require repair in
order to prevent further deterioration and
possible associated damage.
The survey will also draw attention to defects
which can have a significant affect on value
and can form the basis for further negotiation
on the purchase price. Often, the cost of the
survey is only a fraction of the saving made
through renegotiation.
The Royal Institution of Chartered Surveyors
Homebuyer Survey and Valuation is suited to
most residential property. Obviously the cost
of a survey will vary depending on the purchase
price and type of property, as well as the type
of survey required.
Following the inspection they will be happy to
discuss their findings with you and advise you
on the best course of action.
When you are about to make such a large
investment in your new property, it makes
sense to arrange for a survey to be provided
for you and ensure real peace of mind. Daniells
Harrison Chartered Surveyors are ready, willing
and very able to help you achieve this. Please
contact David Wiggins or John Leal, David and
John have worked on the Island for over 45
years and have excellent local knowledge.
Some of their other services include:
•
Valuation and Professional Services
•
Architectural Services
•
Building Consultancy
They are used to working with major mortgage
lenders and are well known to local Estate
Agents and Solicitors. The business is
approachable and friendly and will advise on
which survey or valuation in their opinion, is
most suited to your needs.