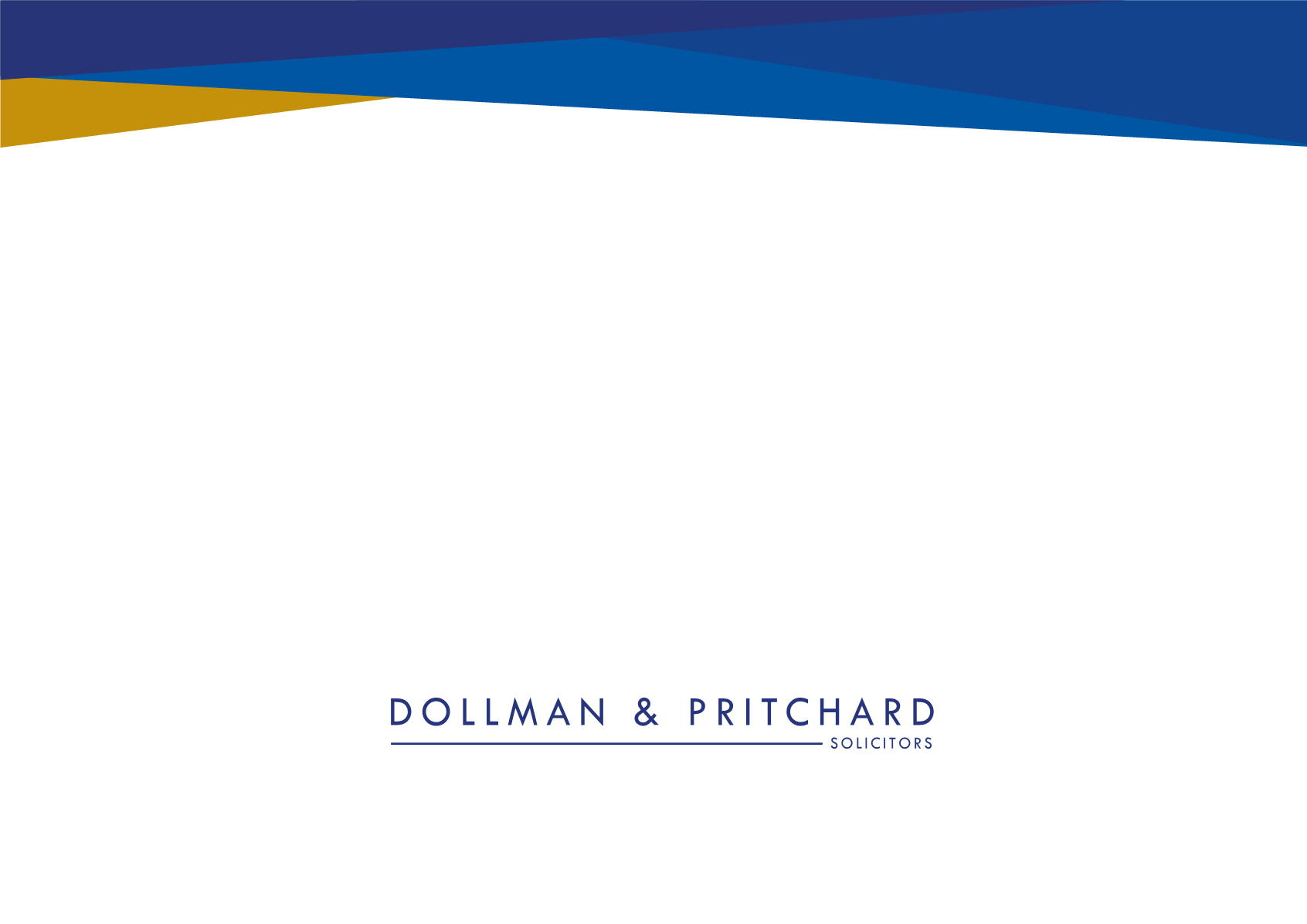 ©
Copyright Glaric Consultancy Ltd. 2016
Dollman & Pritchard Solicitors
are a traditional High Street
practice founded in Central London over one hundred and thirty
years ago, Dollman & Pritchard is now a growing and innovative
organization.
Proud of their heritage, the firm is enthusiastic about a future
where technology combines with the personal touch.
They have gained a reputation for the quality of their service
based on their understanding and commitment to fulfilling their
client's wishes.
The practice appreciates that people are individuals and have
their own special needs. They also respect the fact that to
attract new clients, they must be progressive in their approach
and understanding in their attitude.
Their aim is not just to serve the needs of their clients on a one
off basis, but to encourage the client to return to them whenever
they need legal advice.
Their services include:
•
Residential Conveyancing
•
Commercial Property
•
Wills and Estates
•
Tax Planning, Wealth Management
•
Family Matters
•
Business and Employment
•
Personal and Commercial Disputes
•
Criminal and Licensing
Like all good solicitors they recognise the need to specialise
and Dollman & Pritchard Solicitors have a dedicated team of
professionals able to offer specialist advice across a broad range
of legal issues.
Where Conveyancing is concerned, the practice has extensive
experience.
The house buying and selling process can be a minefield and
there are a host of different processes which have to be covered.
Dollman & Pritchard Solicitors will keep you informed of each
step and make sure that you understand just what is happening.
This is just an example of how the practice views the relationship
between their clients and themselves. It is a partnership where
everyone benefits from the final outcome.
Dollman & Pritchard Solicitors have learnt over the years that
situations in life are rarely black and white, which is probably
why they believe that they are a law firm who really stand out
from the crowd.
A FR I ENDLY FACE WHEN YOU NEED I T MOS T
8 The Square, Caterham, CR3 6XS
Tel: 01883 347 823
Email:
info@dollman.co.uk
www.dollman.co.uk
Regulated by the Solicitors Regulation Authority