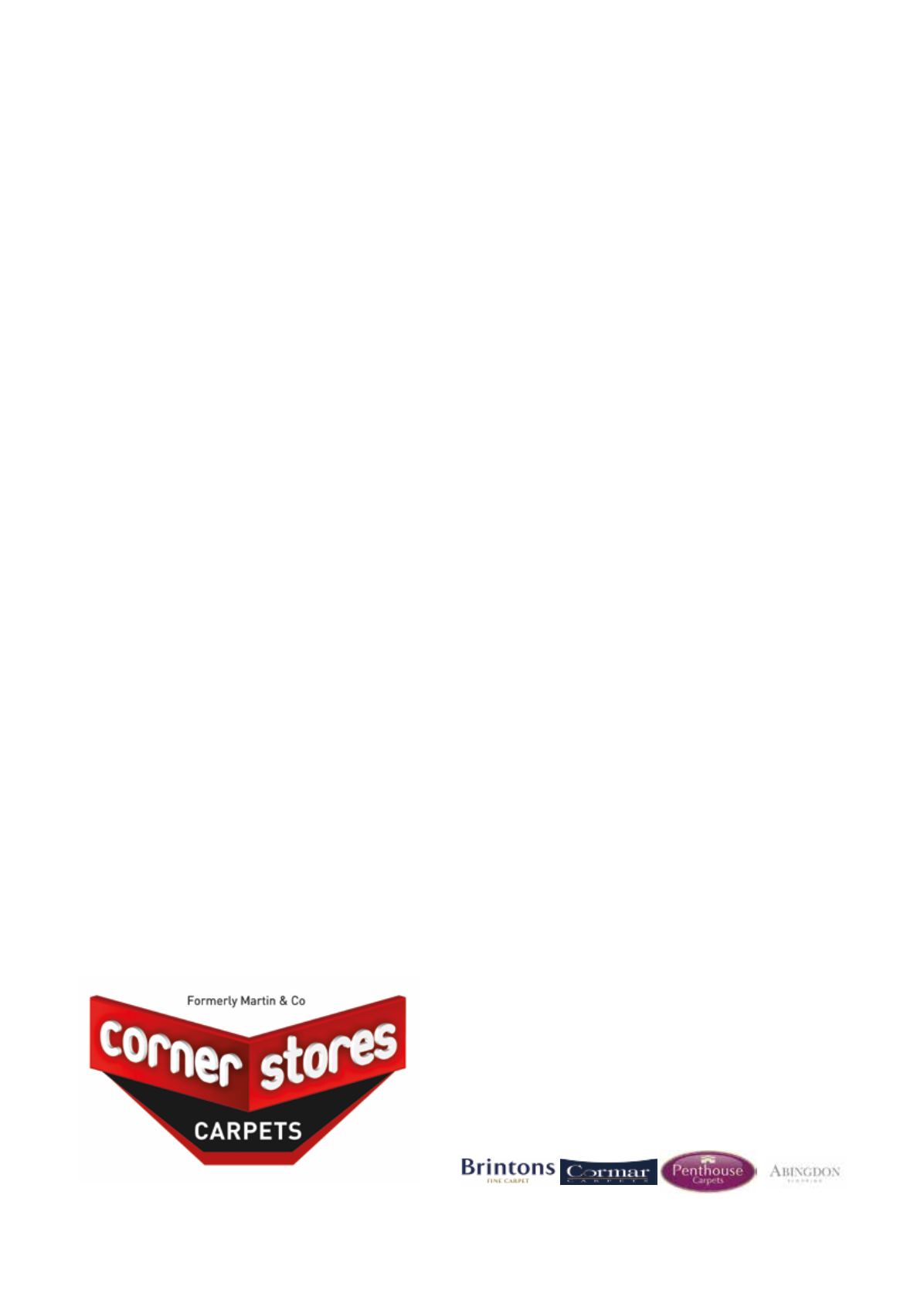 If perhaps you have just redecorated your home and are left
pondering where to purchase your new carpets or vinyls to
finish the room, then a visit to
Corner Stores Carpets
is highly
recommended.
With over 20 years experience, they are specialists in domestic
and commercial flooring and they carry a large selection of
samples in their impressive showroom. The team is happy to
provide their customers with free estimates.
Quite rightly the business is proud of the fact that the majority
of their business comes from personal recommendations.
Customers can be assured that everything they do will be carried
out to the highest standards.
When visiting their showroom, your enquiry will be treated with
courtesy and respect. You can expect to receive all the advice,
guidance and reassurance you need when you are making your
purchase. Customers can rest assured that high pressure sales
are definitely not part of their agenda.
The entire feel of a room can be dramatically changed through
the thoughtful use of the correct floor covering, however, due
to the massive variety available, selecting the correct choice of
colours and texture can be a problem.
The business is a stockist of Wilton, Brintons, Axminster, Brockway,
Penthouse Carpets, Ulster, Abingdon Flooring, Cormar Carpets,
Ryalux and many more. They also have a growing range of rugs
and mats on offer, as well as suppying hardwood oak flooring and
luxury vinyl tiles (LVT) in their showroom.
Should you be unable to find the exact carpet or vinyl you are
looking for, the business have a vast range of sample books with
most orders being received within a short space of time.
Only highly skilled fitters with many years of experience in fitting
carpets and vinyl's are employed. They offer free measuring and
no obligation quotations, so customers are guaranteed complete
peace of mind, they will go out of their way to make sure that you
are happy with the work.
This is a company who are proud of their pricing policy which
offers honest down to earth prices to all their customers.
No job is too large or too small, and the business can service
all your needs from a small cloakroom up to the entire house,
business premises or rented accommodation.
There is little doubt that the business is certainly a modern,
forward thinking company. However, a visit to their showroom in
Bradworthy will show you exactly how they embrace the traditional
values of combining a first class service with value for money.
Visit them today and you will gain all the help and advice you
need from their friendly and knowledgeable staff.
The Square, Bradworthy, Devon, EX22 7TB
Tel: 01409 241 421
Email:
cornerstores-carpets@btconnect.com
www.cornerstorecarpets.co.uk
W H E N I T C O M E S T O F L O O R I N G
T H E Y H A V E I T C O V E R E D