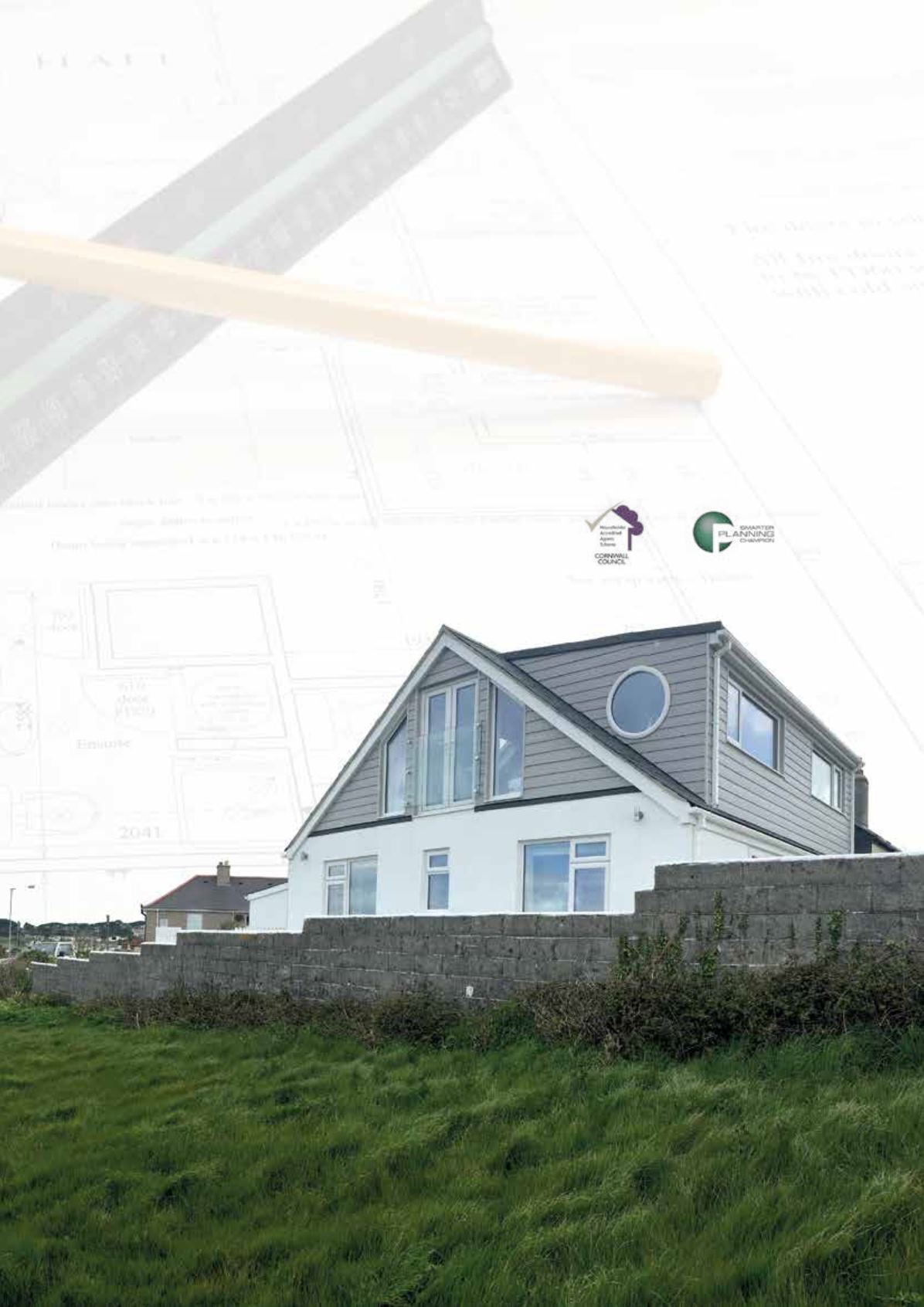 They will return to carry out a full measured survey of your home
or development site and produce a draft scheme for your initial
thoughts. At this stage they will then work closely with you to tailer
the development to your needs, whilst at the same time ensuring the
development would satisfy local and national planning policies as well
as meet current building regulation compliance.
Once A & K Architectural Services have a scheme approved by their
client they will ensure all relevant surveys and supporting documents
are collated and submit them to the Local Planning Authority. They offer
a fully managed planning service which includes any correspondence
(and occasionally negotiations) required to gain a positive result.
Both directors are accredited to submit and manage planning
applications locally under the Householder Accredited Agents
Scheme (Cornwall Council) and on a national level with The Smarter
Planning Champion Status Scheme.
Following planning comes building regulation approval. A & K
Architectural Services background allows them to produce drawings,
sections and notes in great detail to allow a building contractor to
construct your visions. Much like the planning process they will liaise
with the local authorities to gain building regulation approval on your
behalf.
Beyond the pre-construction phase they also offer a flexible project
management service to give you further peace of mind during the
build. For more information on this area please visit their website.
Utilising the knowledge and experience this architectural practice
has to offer, you will have commissioned a start to finish service that
includes all aspects of design, authority approvals and construction
that will ensure your development is delivered to a high standard and
on budget.
A & K Architectural Services have a genuine passion for development
with a creative and innovative approach to design. Coupled with a
thorough understanding of local and national planning policies and
building regulation requirements, they have gained permissions for
hundreds of clients in the most challenging of circumstances.
Whatever your building project, A & K Architectural Services are ready
and willing to take your call.