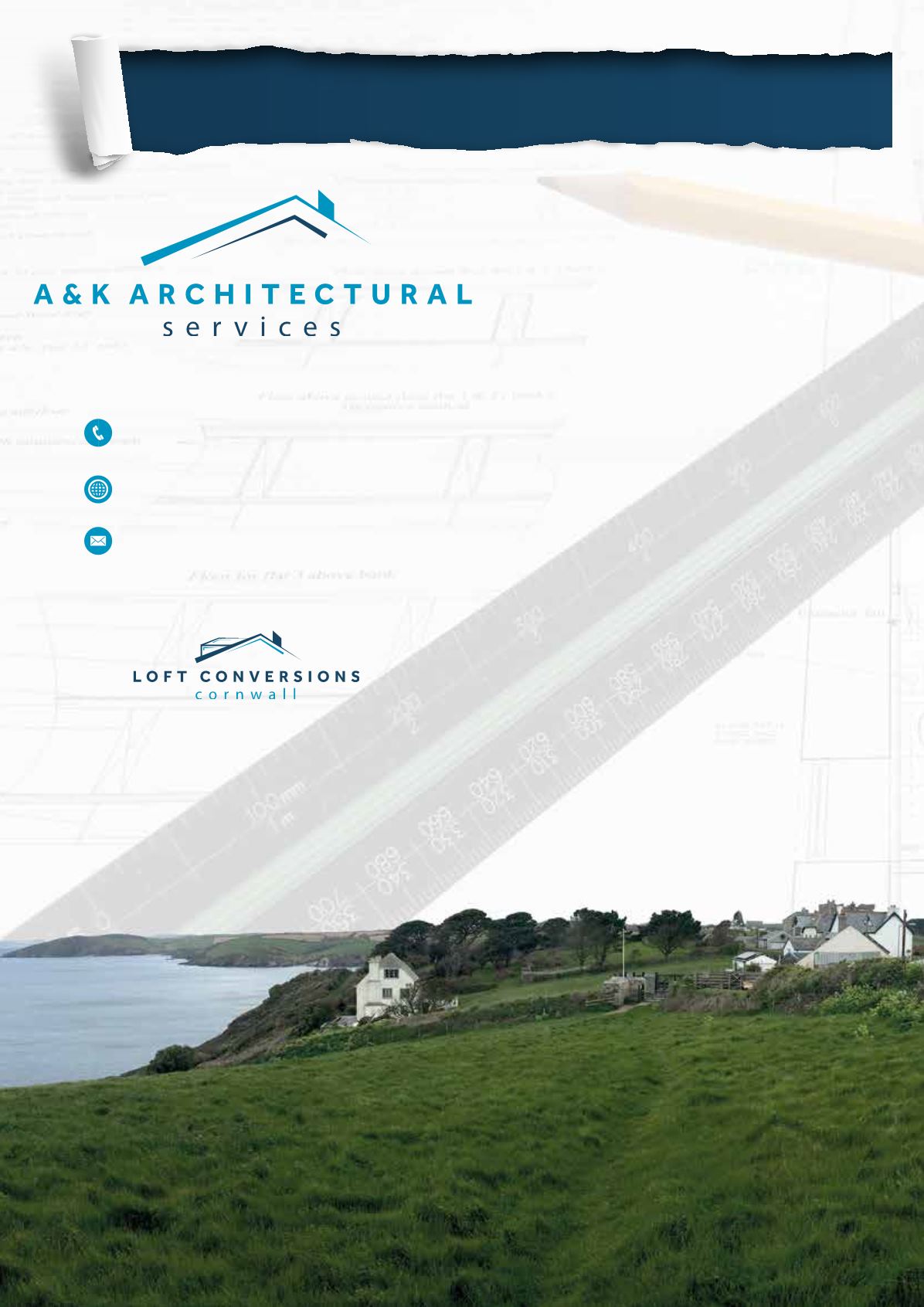 There are many benefits to utilising the services of an architectural
practice whether you are building a new home, converting your
loft, extending or altering your existing home. Good planning and
considered design not only make for the best possible use of space
but can also save money in ensuring developers have a sound guide
to follow in constructing your visions.
A & K Architectural Services
is an established family owned practice
founded in 2005. They offer a full architectural design, planning and
building regulation service in Cornwall and the South West.
Having developed from the construction industry they have a practical
and detailed approach to development with qualified knowledge in
construction techniques, insulation solutions, plumbing, electrics and
renewables.
A & K Architectural Services are happy to assist you at any stage of
your development but are best introduced to a project at its infancy
to help develop your initial ideas. They are there to work with you,
developing your visions and ensuring the end product will meet all of
your criteria whilst ensuring that the proposals are deliverable to your
own budget.
On contacting them they will happily discuss your development and
arrange a free initial visit. During this visit they will assess and most
importantly listen. Gain a true understanding of what you are trying to
achieve and for what purpose. From this point they will provide you
with a quotation to include all architectural services to develop your
visions.
DESIGN PLANNING & BUILDING REGULATION SERVICES
Office B108 | Victoria Beacon Place |
Station Approach | Victoria | PL26 8LG
www.loftconversionscornwall.co.uk
Incorporating
01208 220 214
www.akarchitecturalservices.co.uk
enquiries@akarchitecturalservices.co.uk