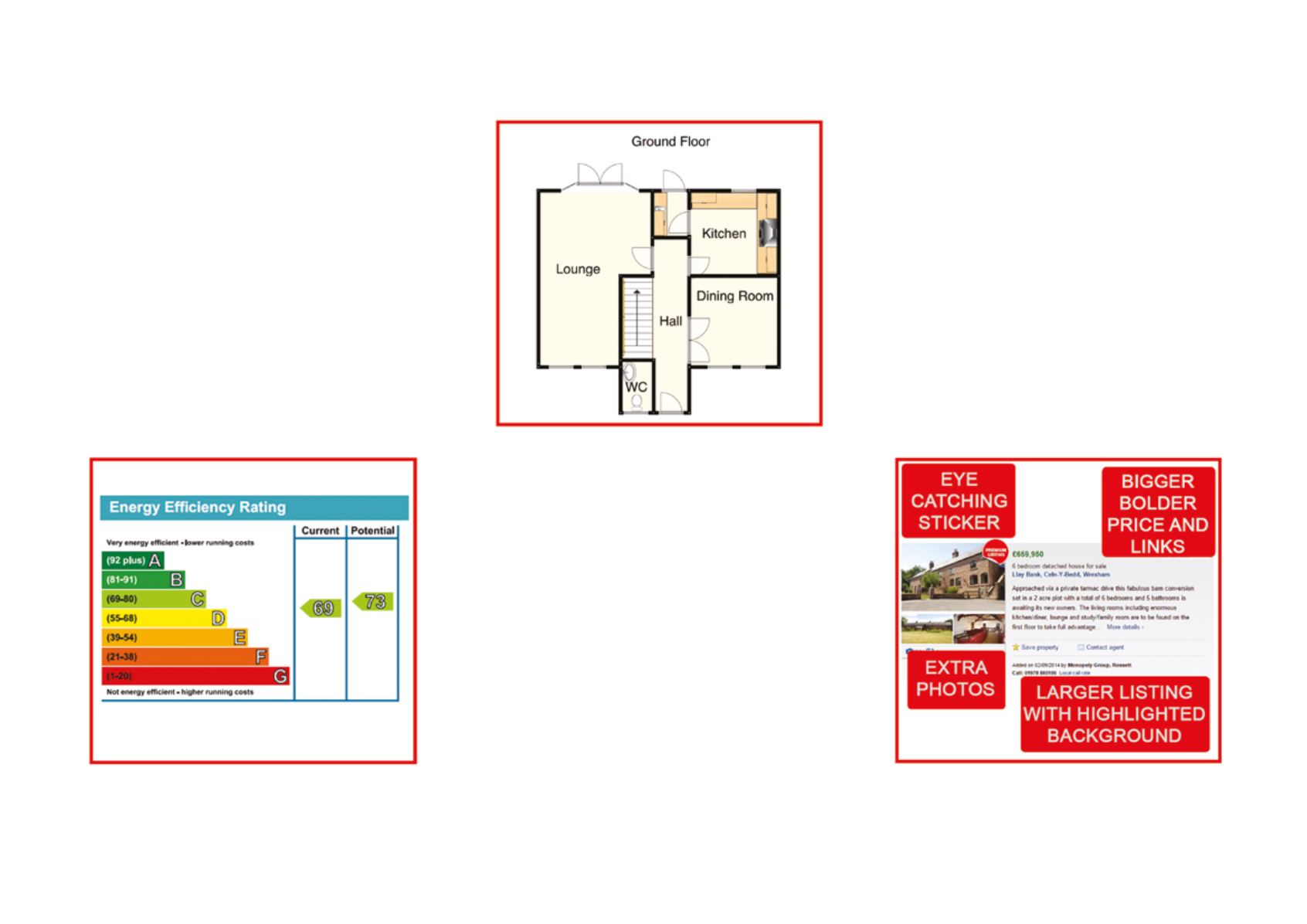 ©
Copyright Glaric Consultancy Ltd. 2015
MARKET I NG
Ene r g y Pe r f o rmance Ce r t i f i ca t es *
F l oo r P l an *
* A l l op t i ona l ma r k e t i ng se r v i ces a r e sub j ec t t o a f ee
R i gh tmo v e P r em i um L i s t i ng *
(EPCs) give information on how energy efficient a property is and
suggests ways to improve efficiency and reduce carbon dioxide
emissions.
All homes bought, sold or rented are legally required to have a
current EPC.
Adding a floor plan of your property allows prospective buyers
to have a clear indication of the layout of the property.
Floor plans also give perspective and show the layout of rooms.
A floor plan can make a huge difference between a buyer
wanting to view a property or not.
70% of home hunters turn to rightmove first. Stand out from the
crowd with a premium listing.
35% increased views on properties when premium listed.