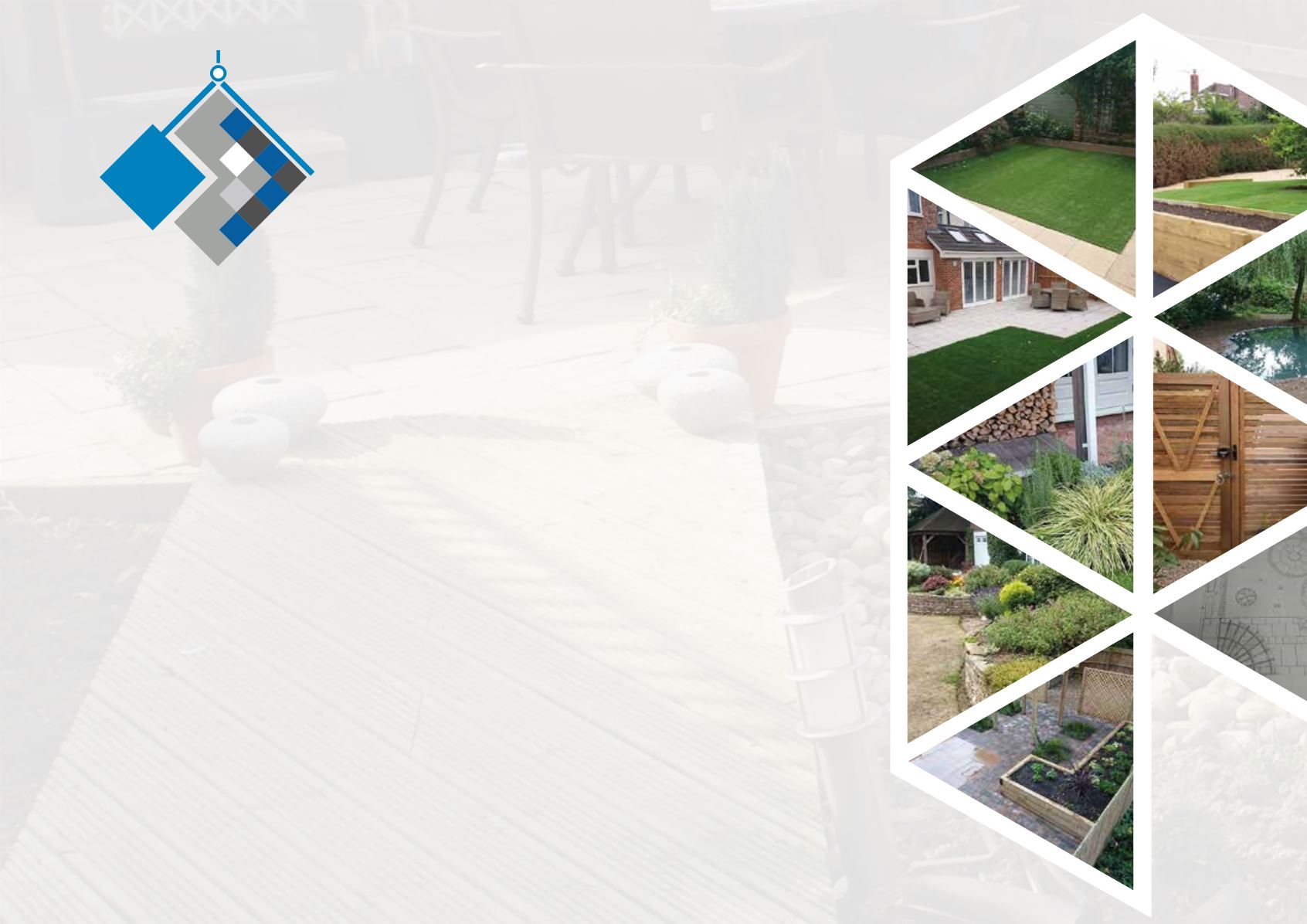 ©
Copyright Glaric Consultancy Ltd. 2016
Once you have moved into your new home, it will not be long
before you will want to stamp your own individuality on it and
your garden is often the biggest singular space available to you
and your family.
This area should be treated as an outdoor room with huge
potential for many uses depending on your lifestyle – relaxing,
eating, playing and entertaining.
In order to create a garden which is both functional and beautiful,
you may wish to contact SGS Landscape Design and Build.
The business is run by Simon Jones who is passionate about
garden design and landscaping with a wealth of experience in
the industry.
SGS deliver landscape projects from design to completion
to the highest standards. They offer a full range of services
including: Garden Design, Paving, Pergolas, Soft Landscaping,
Garden Lighting, Hard Landscaping, Garden Drainage, Living
Walls, Irrigation, Fencing, Maintenance to Landscape Features,
Decking, Turfing, Driveways and Brickwork.
They pay great attention to detail and the company has a very
thorough quality control policy and comprehensive company
insurance.
SGS strive to be as environmentally friendly as possible,
recycling and managing waste appropriately. They aim to use
locally sourced materials and materials from sustainable sources
wherever possible. SGS enjoy creating wildlife encouraging and
friendly spaces.
Visit
Checkatrade.com
to read all the positive reviews from
satisfied clients. SGS Landscape Design and Build has a 9.9
rating out of 10 on
checkatrade.com.
LANDSCAPING AT ITS BEST
SGS
LANDSCAPE DESIGN & BUILD
10 Mackingtosh Drive, Bognor Regis, PO21 5DX
Tel: 01243 869 848
Mobile: 07980 950 347
Email:
info@sterlinggardeners.co.uk
www.sterlinggardeners.co.uk
Facebook: sgsgardendesignandbuild