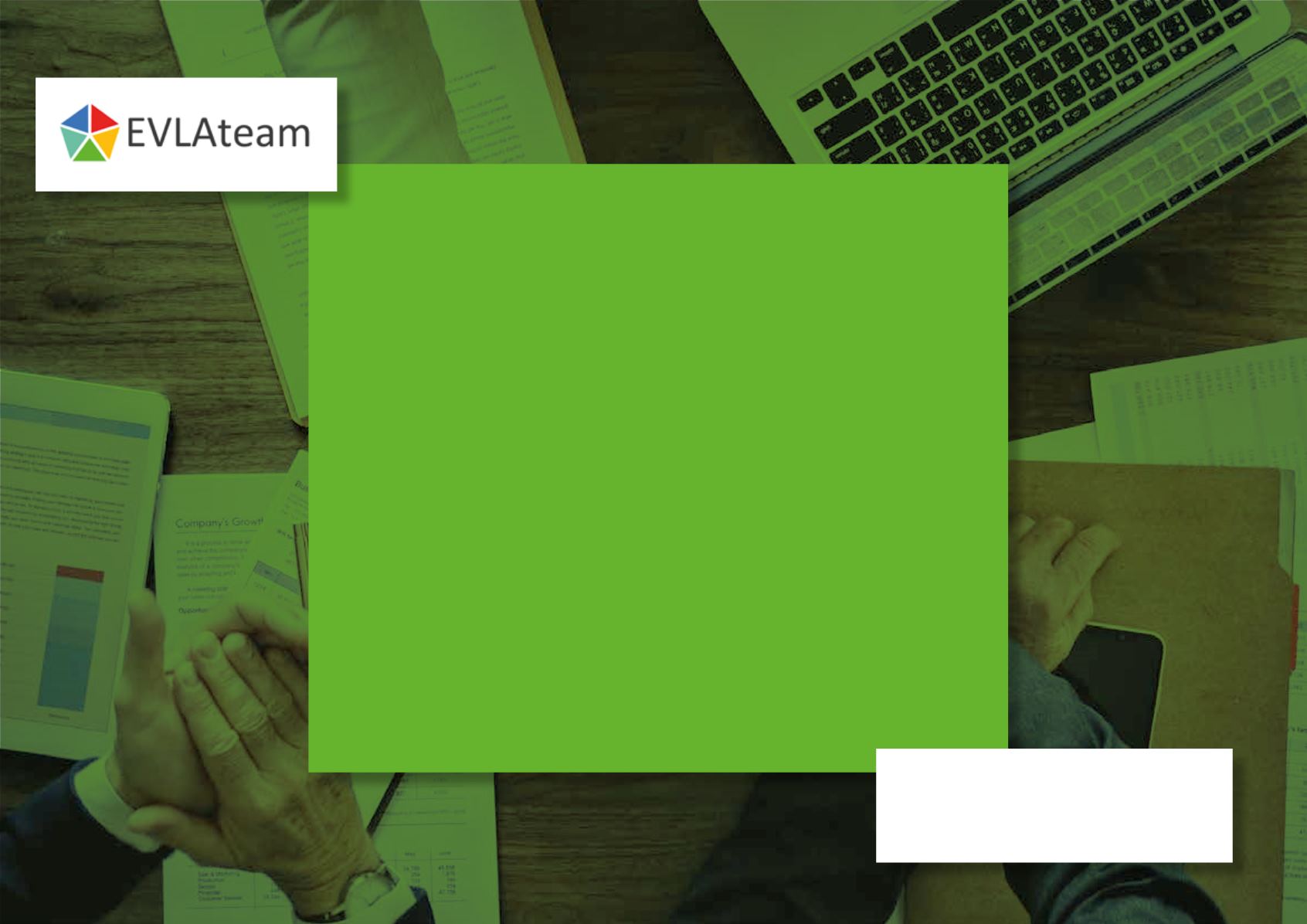 ©
Copyright Glaric Consultancy Ltd. 2016
It is a popular misconception to believe that
accountants are only needed by people who are
in business.
In today's environment where financial legislation
is subject to change on a regular basis, an
accountant can prove invaluable.
This applies whether you operate a business or
indeed are a member of the general public.
EVLA Ltd is a family run business which aims
to take the stress out of your accounting needs
whilst keeping it affordable. 
Since 1996 when self assessment was introduced
there has been more confusion than ever before.
The self assessment formula was introduced to
help businesses with their tax returns.
The actual result has been far from this and
people have in the main been totally confused.
Accountants such as EVLA Ltd are knowledgeable
about this area and more than able to help you
complete the required forms.
They have the expertise and experience to advise
their clients on all aspects of accountancy and
taxation.
They can help you fill out your self assessment
form and complete your VAT returns ensuring that
everything is done correctly and on time.
They are members of The Institute of Certified
Bookkeepers, registered by the HM Revenue
and Customs under the 2017 Money Laundering
Regulations, Registered Tax Agents for
Corporation Tax, Self-Assessment, VAT and
PAYE affairs. They also have professional liability
insurance up to £1,000,000.
We all have an overwhelming desire to make our
money work for us in the best possible way and
this being the case you should contact EVLA Ltd
today.
They look forward to working with you and are
confident in the knowledge that you will soon
become another satisfied client.
Specialists in Business Advice
and Taxation
77 High Street, Littlehampton, BN17 5AG
Tel: 01903 333 903
Email:
info@evlateam.co.uk
www.evlateam.co.uk