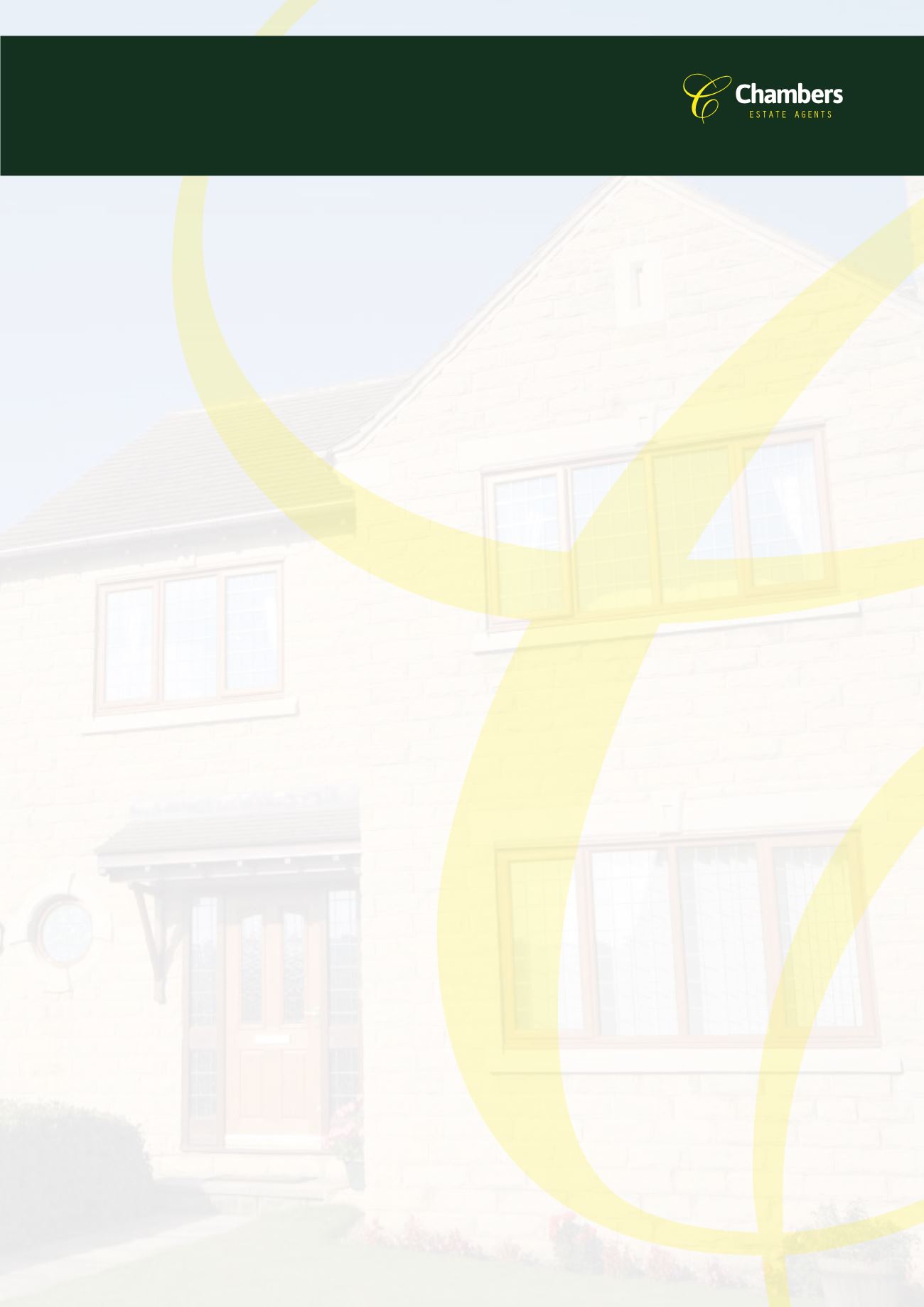 3
Guide to moving home
©
Copyright Glaric Consultancy Ltd. 2016
All about Chambers Estate Agents
Established over 20 years ago with our strategically placed office
on 35 Merthyr Road in Whitchurch,
Chambers Estate Agents
offer pro-active, forward thinking estate agency and property
management services with client satisfaction at the core of
everything we do.
We have dedicated departments specialising in the different
disciplines within the complex world of property. Residential
sales, new homes, commercial and residential lettings have staff
solely dealing with their own departments, to ensure the best
possible service at all times.
Our clients enjoy a dedicated relationship with us in all matters
relating to the property market, guaranteeing greater results and
a better experience.
We are both passionate and knowledgeable about the area and
with countless years of experience, we are certain that our local
presence increases our client's opportunities to sell.
If you are considering selling or letting your house, please contact
us to see the difference we can make.
Why choose Chambers Estate Agents?
Honest and Trustworthy
From the beginning, Chambers Estate Agents has grown on success
based on client satisfaction and confidence in the level of
experience, integrity and results.
Local Presence
Knowledge, extensive investment in technology, interaction with the
best internet portals and unparalleled local advertising - there is no
one better placed to represent you and promote the sale of your
property.
Enthusiasm
Along with our passion for property, we employ the powers of
listening, understanding and empathy and combine this with
energy, ambition and drive to achieve our client's goals.
Buyers
We manage a comprehensive database of buyers who have given
us their search criteria and matching this with your property very
often results in success.