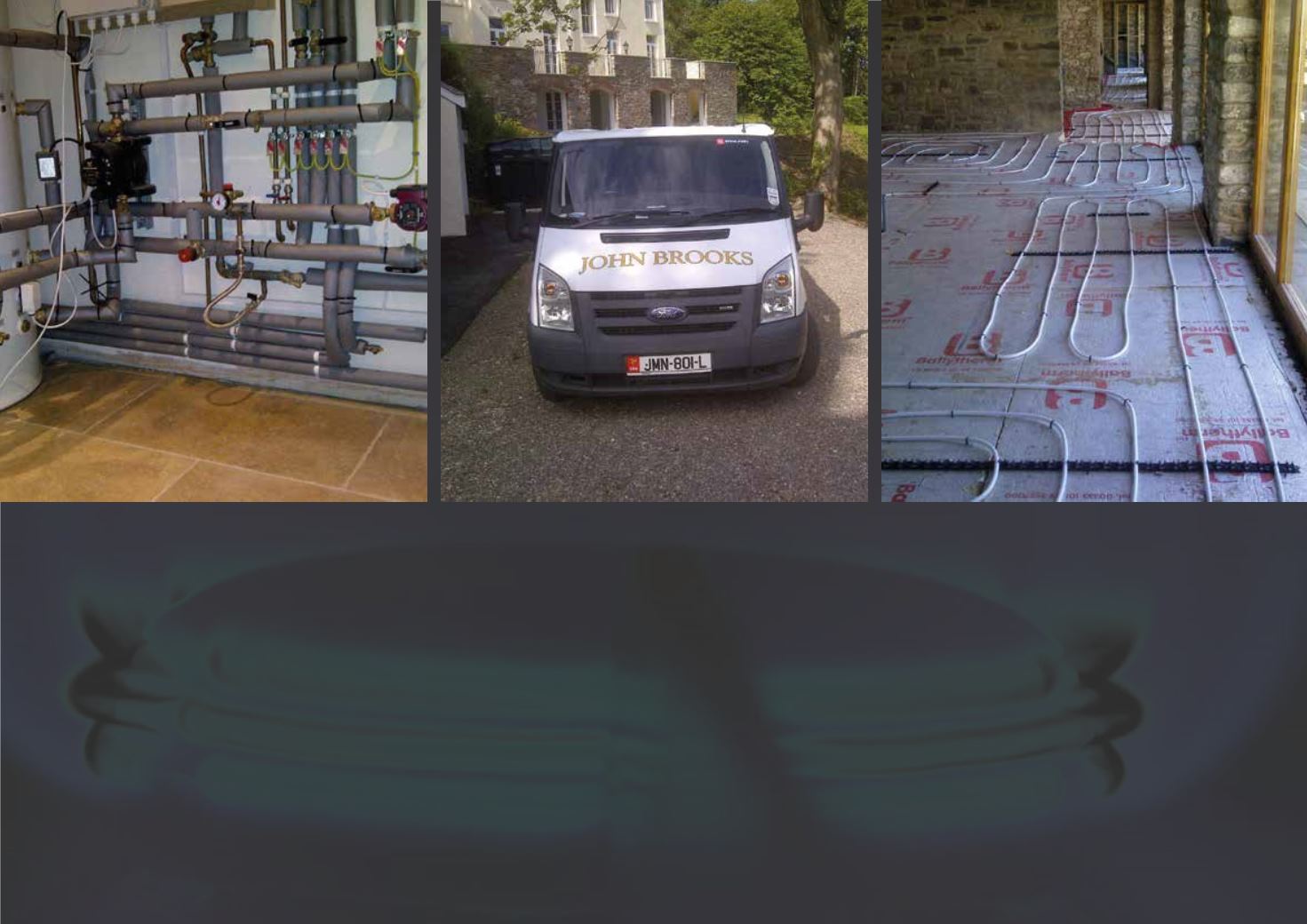 ©
Copyright Glaric Consultancy Ltd. 20
16
We take for granted that when we turn on the tap, hot water will appear and
when we turn on the heating system at the start of winter, our radiators get
warm.
However, if not cared for properly and with a basic lack of servicing, our systems
can develop problems and in worse case scenarios cause untold damage to
our property.
John Brooks Plumbing and Heating Ltd is a well known local business,
established for 30 years on the Isle of Man, offering an island wide service to
many existing satisfied customers, as well as potential new clients.
They offer a complete design, fitting and repair service for the following,
underfloor heating, central heating systems, pressurised hot water systems
and solar panel installation. They pride themselves on a complete design and
fit bathroom service. Their services also include basic repairs for all those small
plumbing issues.
They have recently been appointed island agents for Crosswater digital showers,
which incorporate the latest digital showering technology, for whatever system
you have at home.
If you need a free estimate for any upcoming projects or simply require a repair
then please call John Brooks Plumbing and Heating.
Quality Service, Quality People, Quality Products!
JOHN BROOKS
Plumbing & Heating Ltd.
Fair Isle, Bride Road, Ramsey, Isle of Man, IM8 3UN
Tel: 01624 812 225
Mobile: 07624 494 130
Email:
johnbrooks@manx.net