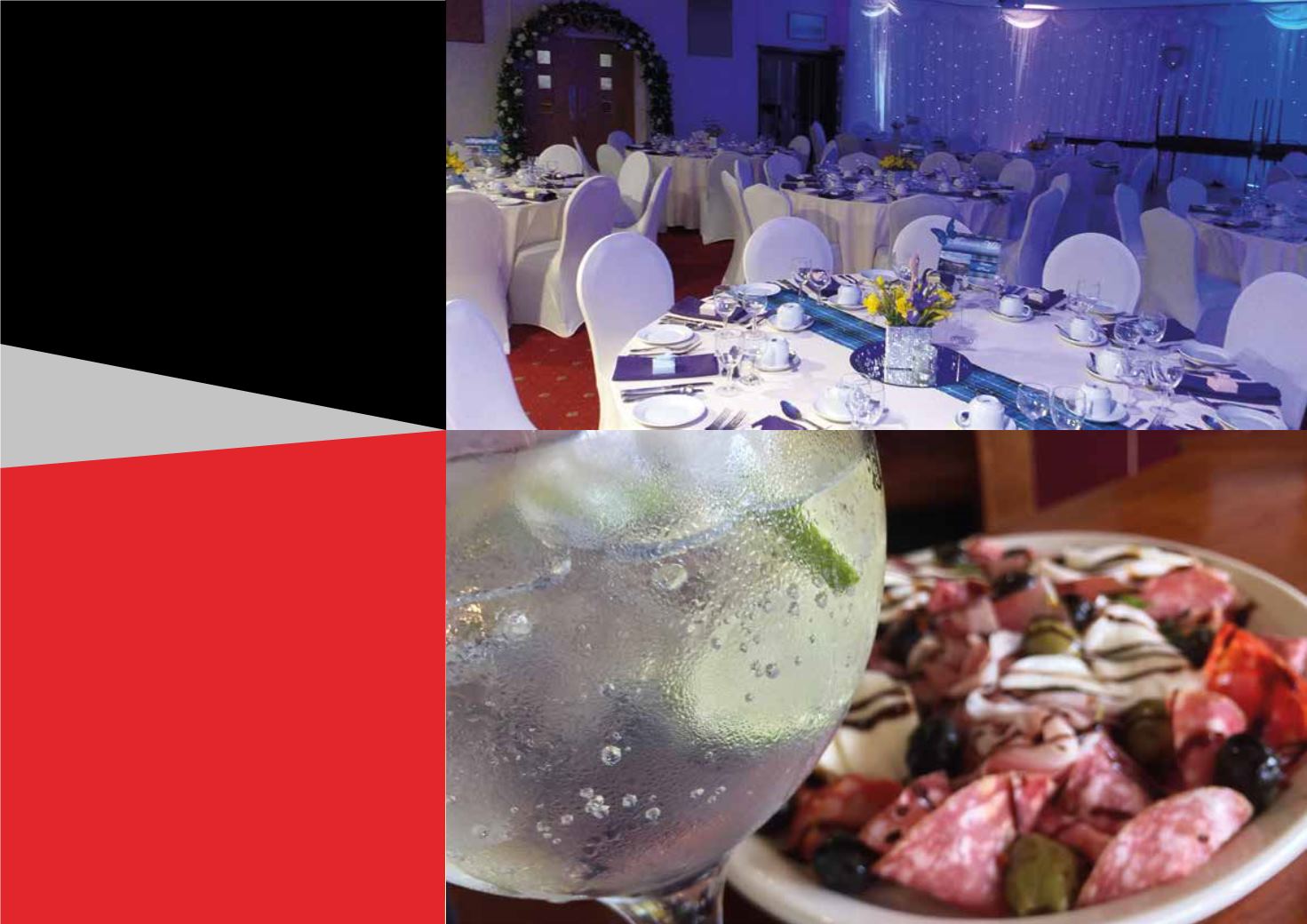 ©
Copyright Glaric Consultancy Ltd. 2016
The year 1977 was described as "one of the most
momentous in the history of the club" as Peter Alliss
opened the sparkling new clubhouse.
It marked the completion of the successful development
of the club, and was the result of a lot of hard work by the
members over the years.
The Clubhouse is now an ideal setting to relax over a
drink and watch players approach the 18th green and
set off down the 1st. A full bar menu is also available with
a great range of home made food on offer.
THE CLUBHOUSE
BAR & RESTAURANT
Our Clubhouse, the Congary, offers excellent food and
drink to Club members and the public 7 days a week.
Whether you are a golfer looking for a light after-round
refreshment, or you are out for lunch, our Bar Menu and
specials board has something for you.
We also host and cater for private functions; large or
small, from birthday parties, to weddings, corporate
events, to society meetings. The Congary with its breath-
taking views is the perfect venue for you.
The Congary has two rooms; the spacious Main Room,
and the cosy Centenary Room, both overlooking the
course and the surrounding Manx countryside. The
building is all on one floor, there is full disabled access
and a disabled toilet available.