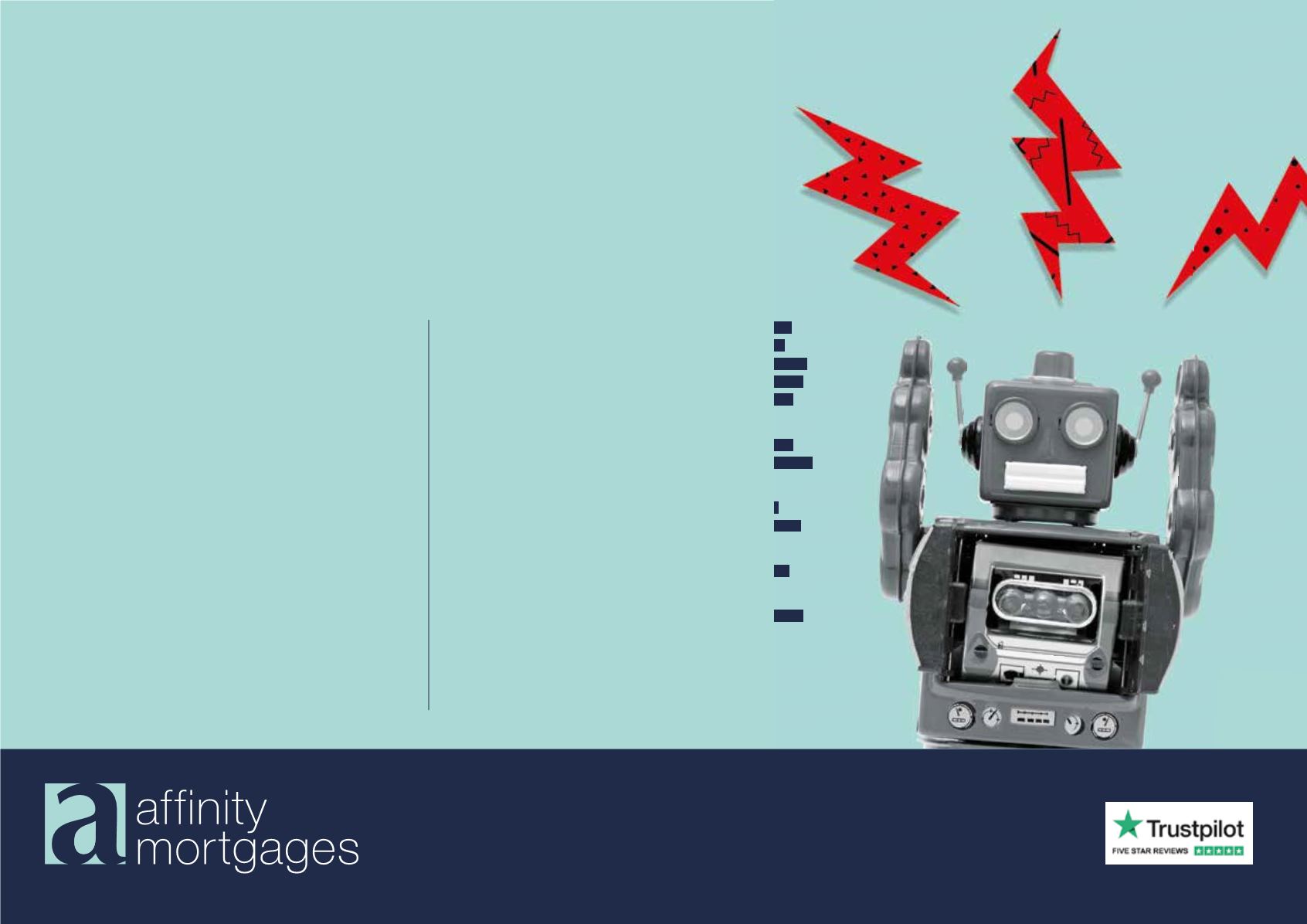 ©
Copyright Glaric Consultancy Ltd. 2016
Affinity Mortgages are committed to providing the best possible
level of professional service by searching the whole of the market and
selecting the most suitable products to suit your individual needs.
Based in Westcliff-on-Sea they have a great deal of industry
knowledge and experience. They specialise in providing
you with clear, concise mortgage and protection advice that
you can trust.
As well as mortgages, they also offer other services such as
investment in property for income or growth, protection against
accident, sickness or unemployment, or protecting you and your
family from the consequences of suffering a critical or terminal
illness. They will ensure that they find the best solution for you.
Affinity Mortgages use advanced computer software to
research, compare and select the most suitable deals currently
available. This means they are able to make arrangements to
maximise the benefits for their clients.
You can expect to receive all the help, advice and guidance you
will require to review your mortgage requirements and select
the best mortgage for your particular needs.
If you already have an existing mortgage Affinity Mortgages can
advise you on realistic alternatives. The mortgage market place is
constantly changing and you would be well advised to look at all
the options on a regular basis.
Whatever your requirements, you will need to set aside some
time to discuss your circumstances. This consultation is free.
There is no charge and you are under no obligation. Depending
on your instructions they will source a product that is tailored to
your needs and advise on any related life insurance cover and
general insurance needs.
You will receive professional advice about where your related
mortgage insurance needs are already adequate and where they
could be improved.
You will also have their help in deciding how much you can
afford and the best way forward. It will all be sensibly balanced
in relation to your current income and your prospects.
In almost all cases they are able to make arrangements which
clients would be unable to make for themselves.
Whatever your mortgage requirements, Affinity Mortgages will
do their best to find the correct solution.
Award winning 5 star advice
from humans not robots….
For clear, concise advice talk to our
award winning team on
01702 337003
Hamlet House
•
119 Hamlet Court Road
•
Westcliff on Sea
•
Essex
•
SS0 7EW
50 Liverpool Street
•
London
•
EC2M 7PY
01702 337003
•
info@affinity-mortgages.co.uk
•
www.affinity-mortgages.co.uk
Your home may be repossessed if you do not keep up repayments on your mortgage.
We normally charge a fee for mortgage advice, however this will be dependent on your circumstances. Our typical fee is £250.