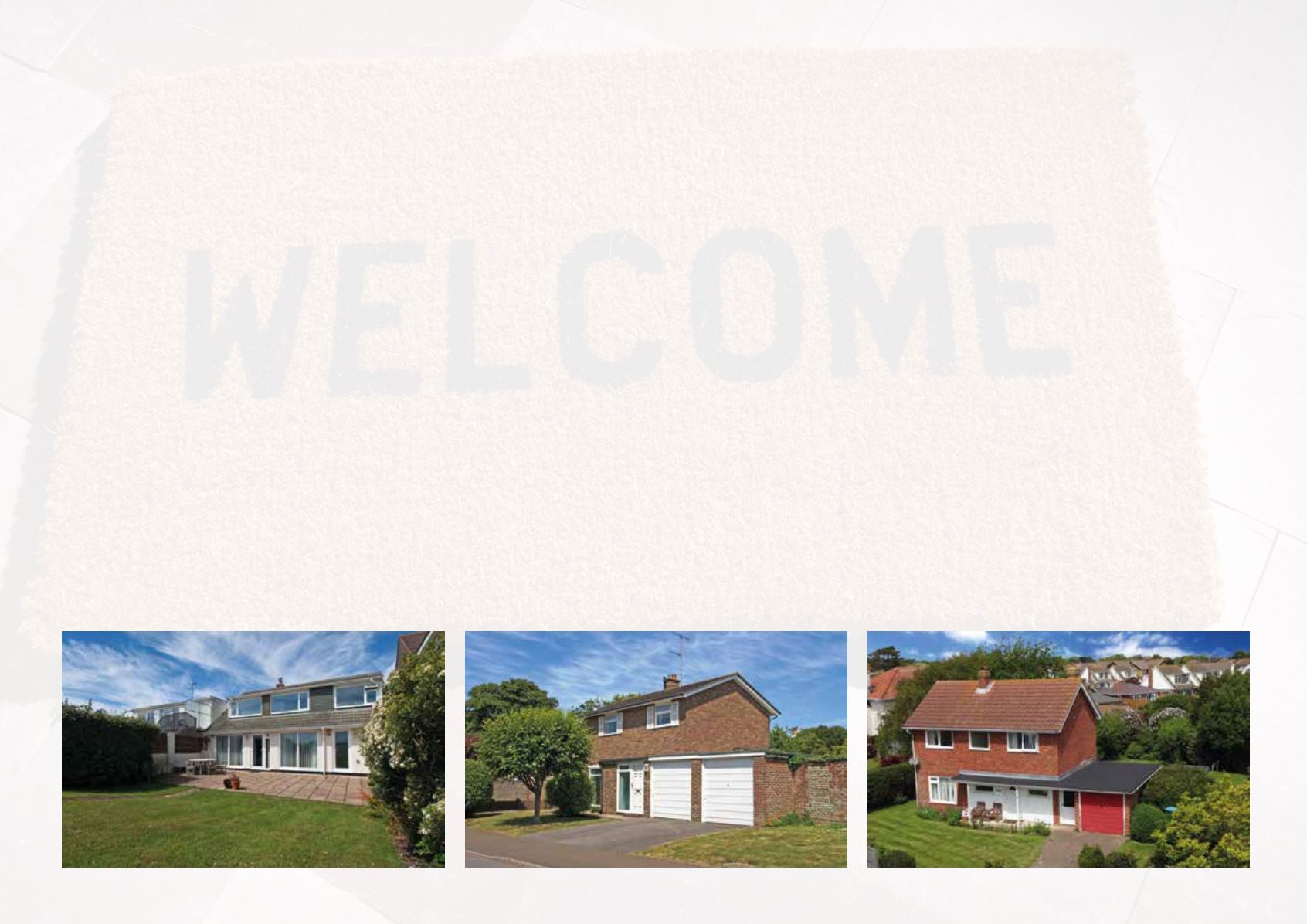 ©
Copyright Glaric Consultancy Ltd. 2016
All About May's
May's is an established firm of Estate Agents offering a
thoroughly professional, yet friendly and approachable
service. We are not just another Estate Agent, but one
specialising in the marketing of all types of property in and
around Bognor Regis, from beach huts to manor houses.
Based in Felpham and utilising our vast local knowledge
and many years of experience, we can offer property for a
variety of purposes all over this and the close surrounding
areas. We arewell placed to cater for all types of prospective
home owners from first time buyers to large families.
Each and every property is seen by the Principle, who has
over 47 years experience in the area. He is a Chartered
Surveyor who uses his expertise and experience to give
both sellers and buyers the best advice. With a further 50
years of experience combined in the rest of the staff, May's
are a force to be reckoned with.
We have compiled a list of essential and important
telephone numbers. Whether you already have local
knowledge, or are moving into the area for the first time,
you will find this information invaluable.
This guide has also been compiled not just as a guide to
buying and selling your home, but to also introduce you to
some of the very special businesses this area has to offer.
May's have helped thousands of people buy and sell
property, so why not follow their example and put
your trust in the Estate Agent who is possibly the most
experienced in the area.
How May's can help you find your perfect home
At May's, we pride ourselves on providing a first class
customer service making you, the prospective purchaser,
feel both important and confident in the way in which we
help you secure the right property for your requirements.
Our experienced and dedicated sales team will advise you
step by step. We can offer...
• A varied selection of properties to choose from in and
around the area.
• Digitally produced full colour particulars with external
and internal photographs (where appropiate).
• Accompanied viewings of properties arranged at
mutually convenient times.
• You may ask our representative questions at any point.
• Unlike many Agents, our office staff aim to view each
property we have for sale, so as to gain first hand
product knowledge of what the house has to offer you.
• We offer support throughout the purchase process,
should it be required, by liaising closely with the
solicitors involved in the transaction.
• Financial options to suit your individual requirements
are available via our experienced and independent
mortgage advisors. Why not arrange a no obligation
appointment?
• They can also help you with all your household
insurance requirements.
If you choose to sell your house as well as buy with us, we
can provide you with further advice and support, helping
to alleviate the stresses and strains that can occur at this
time.
If you would like to contact us you can call into our office
and talk to one of our team, alternatively, you can contact
us by telephone 01243 841 341 or email us at
felpham@maysagents.co.uk.